The New York Times' annual list of 52 can't-miss destinations looks a little different this year—rather than highlighting a delightful new beachfront resort or up-and-coming restaurant scene, 2022's list focuses on places at the forefront of conservation and social change. These intriguing spots offer travelers the chance to "be part of the solution" to problems like climate change and communities facing economic hardship. "This list…highlights places where change is actually happening—where endangered wild lands are being preserved, threatened species are being protected, historical wrongs are being acknowledged, fragile communities are being bolstered—and where travelers can be part of the change," writes NYT's Travel Editor Amy Virshup. At Natural Habitat Adventures, we recognize that conservation travel—travel that empowers local communities and protects natural landscapes—makes all the difference, and together with World Wildlife Fund, we have curated impactful nature travel experiences around the globe. From Slovenia to South Africa, here are five far-flung destinations from NYT's 52 Places that Natural Habitat Adventures visits. We hope this collection of invigorating locations inspires your inner adventurer and the change you want to make in the world.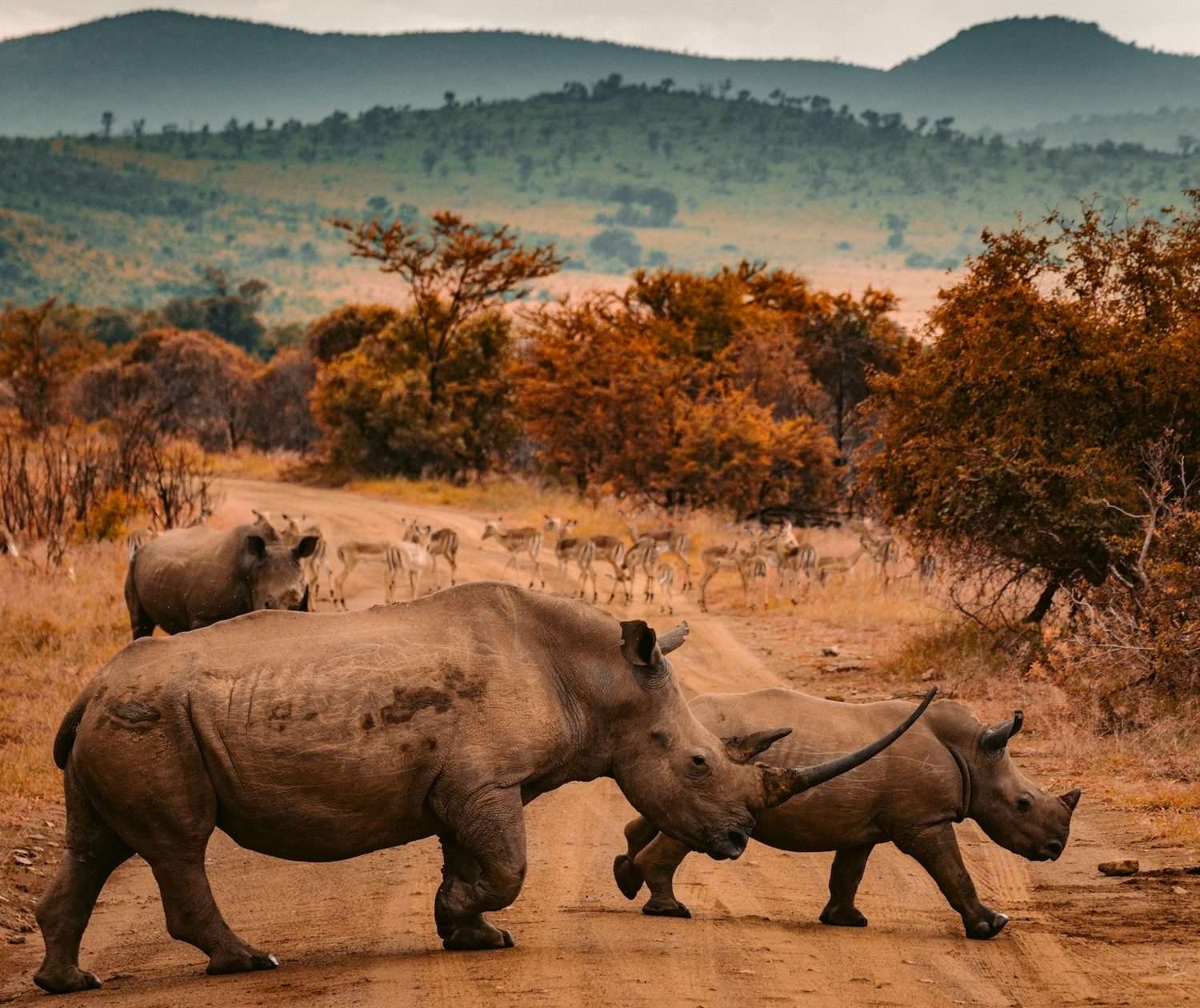 South Africa
A fiery sun rises over the savanna, the outlines of grazing zebra and antelope illuminated in the glow of dawn. Here the "Big Five"—elephants, rhinoceros, buffalo, leopards and lions—roam and prowl the vast grasslands. Journeying into the African bush, travelers will be awed by the abundance of animals they encounter in such close proximity. But recently, the parks and reserves that protect these magnificent creatures have been struggling—South Africa's national parks dropped by 96 percent during lockdowns, jeopardizing important conservation projects, environmental education programs and jobs held by many individuals in neighboring communities. On a Secluded South Africa safari with Nat Hab, you'll visit premier game reserves including Sabi Sand, Marataba and Madikwe, all the while gaining insight into the conservation initiatives and educational efforts that safeguard wildlife and support local communities in tandem.
Slovenia
Slovenia "has been putting environmentally responsible travel and its good food and wines at the heart of its identity as a desirable destination for travelers since it became independent 30 years ago," writes food critic Alexander Lobrano. This central European country's Michelin-starred restaurants focus on local produce sourced from small traditional farms that Nat Hab travelers visit during their exploration of Slovenia. Slovenian cuisine is a hallmark of this adventure—savor sustainably-produced cheeses in a village whose cheesemaking practices date back to the 13th century, sample flaky golden pastries and liquors infused with artisan honey from a 90-year-old apiary and learn the art of ancient winemaking. As we travel to some of the country's 24 gastronomic regions, we'll see how Slovenian food is richly influenced by four European culinary worlds—Alpine, Mediterranean, Pannonian and Balkan. Enjoy fine dining at restaurants overlooking the rolling countryside and the shimmering Lake Bled, including Hotel Ribno's Zero Waste Restaurant, where guests experience firsthand how to cook food in an environmentally conscious manner. Fully immersed in Slovenia's culinary scene and cultural heritage, there'll be ample time to meander through a few of the country's more than 500 castles and wander wildflower trails in search of alpine wildlife.
The Hebrides, Scotland
The wild beauty of the heather-clad islands along the west coast of Scotland is as enticing as a glass of the world's best single-malt whisky—which, fortunately, you can sample on a tour of these secluded isles. Pushing this ancient Scottish archipelago into a sustainable future are several distilleries that are turning to zero-emissions fuel to help reduce carbon emissions—an aim very much in line with Natural Habitat Adventures, the world's first 100% carbon-neutral travel company. Another green energy initiative includes plans to build underwater wind turbines that could one day power the islands. Cruising past puffins and seals swimming in ever-swirling seas and walking along the shores, meadows and hills where red deer roam gives one a new appreciation of the Hebrides and the importance of protecting this special corner of the Earth.
Greenland
"With its average temperatures rising faster than anywhere else on the planet, Greenland is establishing a holistic, sustainable approach to tourism that aims to be in harmony with its people, natural wilderness and 4,500-year-old Inuit culture," pens NYT's contributor Daniel Scheffler. The world's largest island now offers free tourism degrees at Campus Kujalleq and is directing grants to locals, including an Inuit tour company that sustains Greenlandic dog sledding culture. Travelers can also volunteer at the nonprofit Greenland Trees, which has planted thousands of trees in its mission to offset carbon emissions and create climate awareness where climate change is most pronounced. Those looking for another way to immerse themselves in nature and experience Greenland off the beaten path will be spell-bound by Nat Hab's deluxe safari-style camp near the edge of the Greenland ice sheet. As you gaze up at the aurora borealis and revel in the beauty of this isolated Arctic realm, you will also learn about traditional Inuit identity and the crucial role the ice sheet plays in regulating Earth's climate—and see with your own eyes how rapidly it is being affected by a warming planet.
Daintree Rainforest, Australia
The Daintree in northern Queensland is a staggering 180 million years old, making it the oldest rain forest on Earth. This biodiverse region, a part of the Wet Tropics of Queensland World Heritage Area, is home to prehistoric-looking cassowaries, tree kangaroos, lush tropical flora and sparkling waterfalls. It is also the home of the world's oldest living culture. In 2021, the Eastern Kuku Yalanji, an Aboriginal people who have inhabited the Daintree for more than 50,000 years, reclaimed nearly 400,000 acres of their ancestral homeland. Besha Rodell comments: "The hope is that the transfer of ownership will encourage visitors to learn more about the culture and ecological stewardship of the Eastern Kuku Yalanji, as well as provide career opportunities for members of the tribe. It is an example of the increasingly vital role Indigenous Australians are taking in the country's tourism industry." On Nat Hab's adventure through northern Australia, travelers spend two full days exploring the Daintree, including Mossman Gorge, where many Aboriginal sites of significance are found. Through cultural encounters, visitors will witness how local people are bringing the wisdom of traditional sustainable living and land management to Daintree National Park.
For more destinations from NYT's 52 Places, check out where our partner, DuVine Cycling + Adventure, journeys. You'll be beguiled by the romance of Naples, Italy, the rich history of Normandy, France, and the intoxicating beauty of Marrakesh, Morocco.