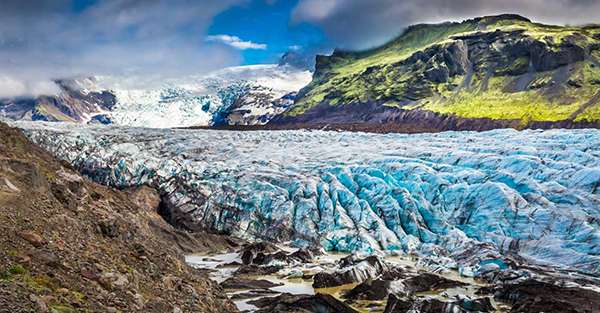 If you're a nature traveler who hasn't discovered Iceland yet, be glad you've waited…because Natural Habitat Adventures is now offering the most exciting, comprehensive and wildest Iceland adventure you'll find anywhere!
Iceland is in vogue. And for good reason. Though it's a small country, it's big on natural phenomena that will wow any lover of the wild world. Iceland is the most sparsely populated country in Europe. Here, nature reigns and scenic drama holds center stage. Humans weren't even present here till a few hardy Vikings settled in the 9th century, and today, Iceland remains a raw and beautiful land sculpted by active volcanoes and glaciers.
While our custom-crafted itinerary features Iceland's famed highlights, we also take you far from heavily traveled routes. With our world-class Expedition Leaders and expert local guides, your small group will explore hidden corners of Iceland that few travelers see.
When you circle the whole of Iceland with Nat Hab, here's a sampler of what your adventures will include:
Backcountry 4×4 tour in the rugged and remote Westfjords
Private boat trip to Vigur Island for seabirds and whale watching
Basalt and lava formations in Vatnajokull National Park
Boat excursion to seal colony in Lonafjordur Fjord
Magnificent waterfalls including Mongufoss, Dettifoss and Skogafoss
Super Jeep tour to Askja Volcano crater, with a walk on new lava
Boat cruise among the icebergs in Jokulsarlon Glacier Lagoon
Easy hikes or optional glacier walk in Skaftafell National Park
Geothermal features: bubbling mud pots, steaming geysers, and hot springs
Fishing villages in the Eastfjords and black sand beaches on the south coast
Outstanding meals featuring fresh seafood and other local specialties
You won't find any other Iceland trip that includes as much as our 'Round Iceland adventure does. Which means it will surely sell out quickly. Be among the first to discover Iceland with us!
Call us at 1­-800­-543­-8917 to reserve your spot today.