When I was eight, I set up a museum in our linen closet. In my mind's eye, the curiosities collected over time and passed lovingly on from family members deserved to be displayed with appropriate decorum. Here was a shelf dedicated to the goddesses of Roman mythology with mementos from a family trip to Tuscany; there, a selection of Japanese trinkets from a local favorite, Uwajimaya in Seattle; African animal figures stood in position alongside a scattering of fossils and geodes; a green sea turtle adoption certificate surrounded by Hawaiian shells; and a carved wooden flute and Claddagh brooch handed down from Irish grandma to red-headed granddaughter. Ever since then, I've sought out rich cultural experiences and enthralling wildlife encounters. This led to a gap year, an anthropology degree and a writing position at Natural Habitat Adventures. My travels so far include Tanzania, Zimbabwe, South Africa, England, Italy (3 times and the pizza was just as good each trip), Switzerland, France, Hungary, the Netherlands, India, Japan, Thailand, Myanmar, Cambodia, Laos, Vietnam, Mexico's monarch reserves, Costa Rica, Ecuador and the Galapagos, Australia and Tasmania, Kauai, Maui and Hawaii's Big Island, 15 U.S. national parks, British Columbia and the Arctic. I've been fortunate to see much of the world. Where to next?
My future travel aspirations include tracking wild gorillas in the misty mountains, exploring castles on the German Fairy Tale Route, island hopping in mythic Greece, reconnecting with my redhead roots on horseback in Ireland, walking across the entirety of the Cotswolds, mermaiding in Bora Bora, photographing Botswana's big cats, enjoying more pizza in Italy and joining an India tiger safari. So begins part one of my dream adventures. What's on your bucket list?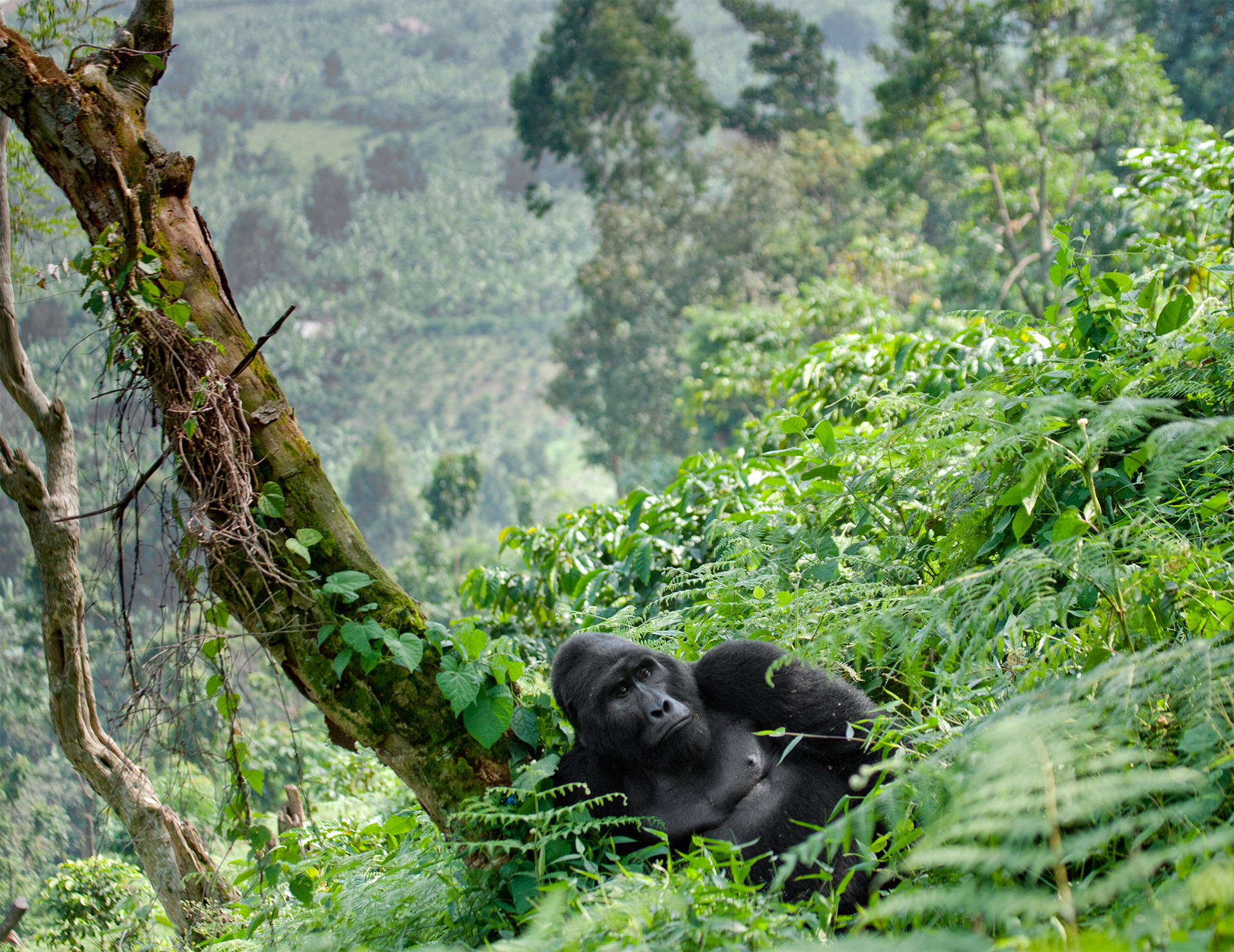 Gorilla Trekking in Bwindi Impenetrable Forest, Uganda
For me, trekking through the rain forest and locking eyes with an endangered mountain gorilla is the ultimate wildlife experience. A riveting adventure such as this can be had at Bwindi Impenetrable National Park, home to more than 450 mountain gorillas—about half of the world's population. Gorillas have held a special place in my heart since I was a little girl, paging through journals on Dian Fossey and Jane Goodall and greeting my favorite great apes at Seattle's Woodland Park Zoo. More than any animal encounter I've had (and I'm lucky to say there have been many!) I've always known my time with the mountain gorillas will be my most treasured. 
This UNESCO World Heritage Site on the edge of the Great Rift Valley is a sanctuary for ten other primates: the eastern chimpanzee, blue monkey, red-tailed monkey, black-and-white colobus monkey, baboon, vervet monkey, L'Hoest's monkey and the nocturnal potto, Prince Demidoff's bushbaby and dusky bushbaby. Forest elephants, African golden cats and 77 other mammal species reside here, along with 350 bird species and 310 butterfly species—a hike under the dense canopy is sure to reveal glimpses of these flying gems. These mist-shrouded slopes and verdant valleys are among the richest fauna communities in East Africa. The primeval rain forests of this biodiversity hotspot are 25,000 years old—this ancientness can be felt while walking past rare orchids and the ledges of waterfalls adorned with mosses and ferns.
On Nat Hab's The Great Uganda Gorilla Safari, follow expert trackers on an expedition into Bwindi's jungle-draped mountains. Our guides have an intricate knowledge of gorilla behavior, quietly observing and interpreting signs of their presence in the undergrowth. Finally, a troop appears through the trees. Sit in mesmerized silence while young ones swing from branches and mothers carry babies across the vine-covered forest floor under the vigilant gaze of a mighty silverback. Enraptured by their every movement, watch them interact, feed on foliage and fruits and build leafy nests among the ferns. Soak in the magic of witnessing a family group at close range and capture thrilling photographs before returning to a luxury ecolodge. This lush retreat, built of sustainably sourced stone and wood, is solar-powered and has a gravity-fed water system. In the evening, try a national favorite, kalo, a traditional bread made from wheat and cassava flour, with black-eyed pea stew, groundnut sauce and fresh produce such as pumpkin, cabbage, plantain, mango and passion fruit. Dine under a night sky bejeweled with whirling constellations and reminisce on the day's adventures around a blazing fire.
The Power of Conservation Travel
Mountain gorillas, once threatened with extinction from habitat loss and poaching, survived due to sustainable tourism. Viewing and photographing these rare primates brings economic support to local communities surrounding this protected habitat, while villagers are employed as guides and wildlife researchers. Nat Hab Philanthropy is a proud contributor to Ugandan community initiatives and grassroots efforts, including Ride 4 A Woman, Bwindi Plus Nursery and Primary School and Gorilla Conservation Coffee, a co-op of farmers who grow, process and roast their beans to sell at a premium price that benefits gorilla conservation. Coffee and tea are ideal crops to grow as a buffer between gorilla habitat and lands used for subsistence agriculture, as the great apes turn back into the forest to forage for leaves they favor. 
To me, there's no animal encounter more exhilarating. Look out for part two to see where's next on my travel list!