Nat Hab's Maine Coastal Explorer highlights the maritime gems of this easternmost state, and travelers will have ample opportunity to explore Maine's rugged coasts and quiet coves on two private boat excursions. Passing picturesque harbors and scenic lighthouses, our chartered vessels set out to sea. These boat tours offer some of the trip's best wildlife viewing opportunities⁠—be on the lookout for seals swimming in the Atlantic Ocean and seabirds soaring overhead.
The Schooner Surprise
Set sail aboard the schooner Surprise in the idyllic seaport town of Camden, Maine. Magnificent Penobscot Bay, where the mountains meet the sea, is regarded to be one of the finest cruising bays in the world, and you'll soon see why. The windjammer takes us past elegant summer estates, secluded inlets and some of the 4,600 islands speckled along Maine's wild coast. Maine is a hub for seabird colonies, which build their nests on these islands and use them as a stopover during their spring and fall migrations. Seals also haul out on these isolated rocky outcrops, safe havens from mainland predators such as foxes, coyotes and raccoons that prey upon their offspring.
On a 2-hour morning voyage, you'll see harbor seals basking in the sun and, if lucky, a porpoise or whale. Inhale the salty sea breezes and keep watch for bald eagles drifting with the wind. Admire the view of Camden Hills past town, resplendent with foliage in golden, auburn and crimson hues during autumn months. Wave to passing sloops, yachts and tall ships plying through the bay.
Our sailing charter is listed on the National Register of Historic Places and is a fascinating part of America's maritime heritage. Surprise was designed by Thomas McManus, the most famous American naval architect of fishing schooners. She made her maiden voyage as a racing vessel in 1918 and took sixth place in the first race to Bermuda after World War I in 1923. Her owner, Captain Kattenhorn, helped found the Cruising Club of America, and Surprise carried the club's insignia to ports from Bermuda to Nova Scotia until 1959, a superb sailing career! She was then certified as a passenger vessel, and after several restorations, continues to sail to this day.
Lulu Lobster Boat
Another private boat ride awaits in Bar Harbor, Maine. Board the Downeast-style lobster boat Lulu for an afternoon cruise around Mount Desert Island. Watch experienced captains haul lobster traps from the ocean floor and learn about the lobster lifecycle before they release these creatures back into the harbor. While out on the water, look for Atlantic puffins perched on rock ledges, gulls swooping above and terns fishing for herring, as well as the most commonly sighted marine mammal, seals. You'll enjoy views of beautiful summer cottages, historic waterfronts, forested islands and miles of rocky coastline.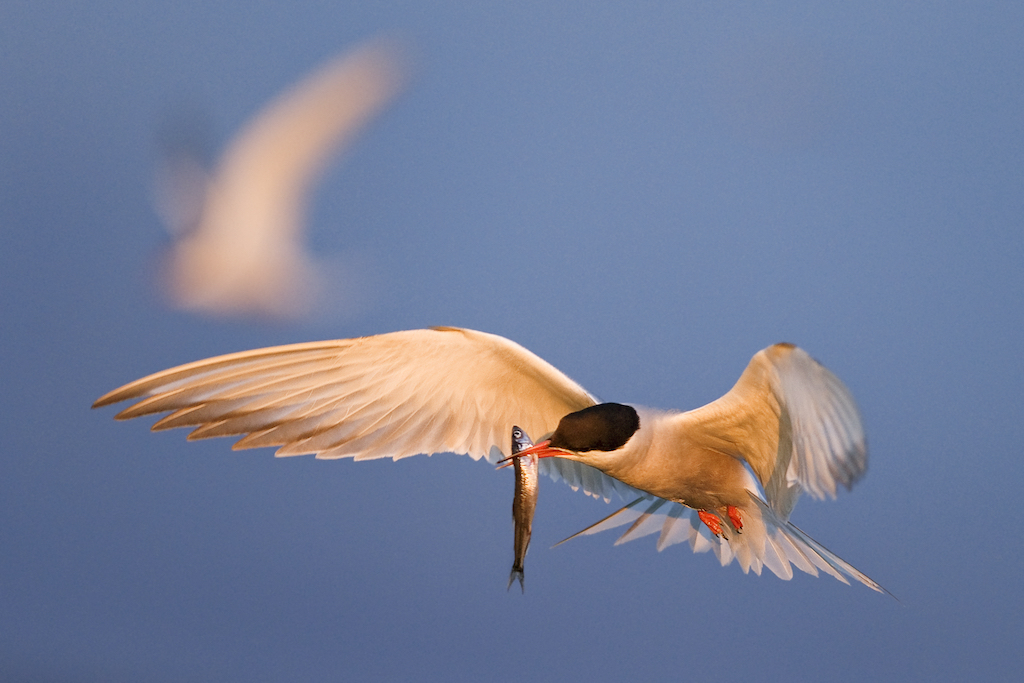 We'll cruise close to Egg Rock Lighthouse, one of more than 60 lighthouses that dot the coast of Maine. These beacons served as major navigational markers for schooners traveling from Boston and New York to Maine to pick up resources such as fish, timber and granite. These lighthouses, some built more than 200 years ago, signaled for hazards, saving many a wooden merchant vessel from crashing against jagged cliffs as sailors navigated dangerous channels.
Experience quintessential Maine with Natural Habitat Adventures as you set sail by chartered schooner and cruise by lobster boat. Join in on a maritime adventure filled with historic sights, wild beauty and coastal charm in the farthest-flung of the New England states.