Circle the Land of Fire and Ice Like a Local
Shaped by natural forces and steeped in supernatural splendors, this arctic island at the outer edge of Europe beckons exploration with its siren songs. The sheer magnetism of Iceland was forged in fiery volcanoes, sculpted by glaciers and wielded by the North Atlantic Ocean's erosive waves.
It is here—at the convergence of the North American and Eurasian plates—where you and just 10 other guests will embark on an eleven-day journey, charged by the landscape's geothermal energy. Accompanied by a native Icelander and a Natural Habitat Adventures Expedition Leader, traverse the country by land, sea and air, while learning about its geology, ecology and medieval Norse history. Fly among the seabirds on chartered flights, follow in the wake of whales on private boat excursions through fjords and swim in hot springs at the base of snow-capped peaks; Navigate the wild terrain under the Midnight Sun on 4×4 expeditions, trek atop lava fields and glaciers and search for Iceland's elusive wildlife—and if you are even luckier—resident environmentalist elves…
Iceland's dramatic vistas were first discovered in 874 A.D. by a Viking named Ingolfr Arnarson. He built his home in present-day Reykjavik and shared the land with other Norsemen who left Scandinavia due to a shortage of arable land. Some were also fleeing the reign of the malevolent Norwegian King, Harald Haarfagri. Upon reaching Iceland, the Vikings threw high seats over the edges of their longboats and built homesteads wherever the seats washed ashore. They believed this to be the divine workings of Thor, the Norse God of Thunder.
Many years later, scientists dated Iceland's formation to approximately 60 million years ago, when the Mid-Atlantic Ridge began to calve. From there, Iceland's evolution is delineated by three cataclysmic events. The first and oldest is the Tertiary Granite formation, which occurred between 16 and 18 million years ago. The second was marked by an ice age about 3 million years ago. The crescendo: approximately 10,000 years ago, when lava melted away the thick sheets of ice—leaving behind the lava fields we see today, like in Thingvellir National Park and the one surrounding the Langjokull glacier.
Other geological features such as the Blue Mountains near Reykjavik, Valahnukur inside Thorsmork and Reynisfjall at Reynisfjara Black Sand Beach are known as palagonite tuff or volcanic tuff. The magma from volcanic eruptions burned holes through the ice and exploded a violent concoction of boiling water and super-heated glass, creating sand. The labyrinth of caverns and valleys were formed during the last ice age when glaciers gouged deep into the underlying bedrock as they receded. Rising sea levels then filled in the spaces, making the fjords that currently jut out along the coast.
Currently, 11 percent of Iceland is covered by glaciers—269 of which are labeled. Many of these ice caps lie above volcanos, including one of the largest glacier masses in Europe—Vatnajökull—which is equivalent to three times the size of Rhode Island! In the Arctic, diesel-burning ships produce black carbon, which settles on snow and ice. The particles absorb sunlight and accelerate melting—affecting the local people and wildlife, such as polar bears and walrus, that depend on sea ice for survival. Black carbon is the second biggest contributor to melting sea ice in the Arctic, next to increased carbon dioxide levels.
World Wildlife Fund, as part of a broader Arctic coalition of partners, is pushing the International Maritime Organization to enforce black carbon regulations. WWF also works with Arctic residents and governments to develop tools to assess climate vulnerability, protect critical breeding grounds and safeguard migration routes by advocating for the regulation of boat traffic in the Arctic. Furthermore, WWF creates detailed models to project how wildlife—particularly, at-risk species—might respond to changing ice conditions in the future.
Meanwhile, the Environment Agency of Iceland is making progress on monitoring the following environmental stressors: contaminants, persistent organic pollutants, heavy metals in biota and endocrine disruptors in some marine species. The Agency also collects data on marine litter on beaches and plastic particles found in seabirds under the Convention for the Protection of the Marine Environment of the North-East Atlantic (OSPAR). In collaboration with the Faroe Islands, Greenland and Norway, Iceland has developed a Web-based information system that logs critical areas, nature reserves and imperiled species. The North Atlantic Sensitivity and Response Map supports decision-making by countries planning pollution preparedness and response. Thanks to the Icelandic Institute of Natural History, which has completed a gap analysis for a network of terrestrial protected areas, a host of identified sites including habitat types, birds and geological formations could be given protected status by the Parliament in the near future. Iceland's latest commitment to environmental conservation is its new climate strategy, which aims to reduce net emissions and achieve carbon neutrality by 2040.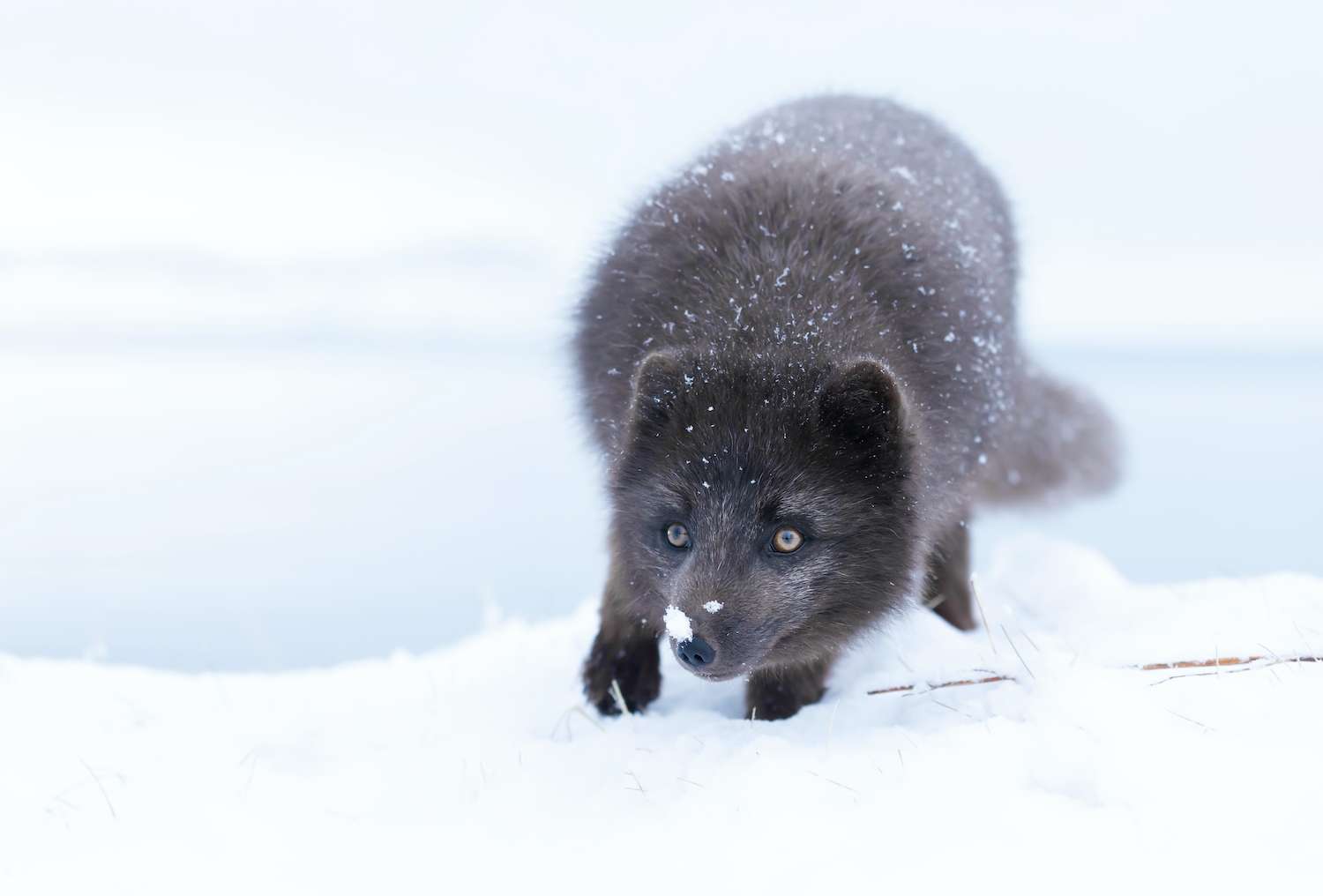 Circumnavigate Iceland
By Land…
Enjoy a day of cultural connections when we venture into the East Fjords, a little-visited region characterized by forests, farms and quaint fishing villages. Take a stroll along the coast near Alftafjordur with a local resident and learn about seafaring livelihoods and traditions. Admire the Eggs of Merry Bay, sculpted by Icelandic artist Sigurdur Gudmundsson, which depicts 34 large-scale egg replicas of the 34 bird species found in the area.
One morning, we'll set out in Super Jeeps for a thrilling tour of Askja caldera—formed when the volcano erupted in 1875. We ascend on foot to observe several overlapping craters underlain by active volcanoes, including Viti, which warms a 700-foot deep sulphuric blue-green lake within the depression. Though the terrain is stark and rugged, its uniqueness has even garnered the attention of NASA, which used the Askja caldera as a training base for mock lunar expeditions about fifty years ago. For three days we explore the wild hinterlands of the Westfjords on an all-day 4×4 tour, stopping for walks and photos. We continue to the village of Thingeyri and beyond, transitioning to dirt track around the Fjallaskagi Peninsula. Along the road, you can spot petrified trees—remnants of a forest that flourished thousands of years ago. You'll also be able to find some of Iceland's terrestrial mammalian fauna.
The island comprises four species and only one of which—the Arctic fox—is indigenous to the country. The remaining species include: polar bear (coming only on drift-ice in years when it reaches the island), American mink (imported to Iceland in the early 1930s for fur-farming) and reindeer (four groups of Norwegian domestic stock were imported between 1771 and 1787). You may also see domestic strains of Icelandic horses, sheep and dogs, which are genetically unique as a result of thousands of years of isolation from other breeding stocks. Though Iceland's human population is more than 350,000, its horse population is estimated to be 80,000—which equates to one horse per every four people. Icelandic horses have a unique four-beat gait, called 'tölt,' and a fifth gait called 'Flying Pace'. To maintain the purity of this majestic breed, no other breeds of horse are permitted in Iceland. To that end, if an Icelandic horse leaves the country, it can never return.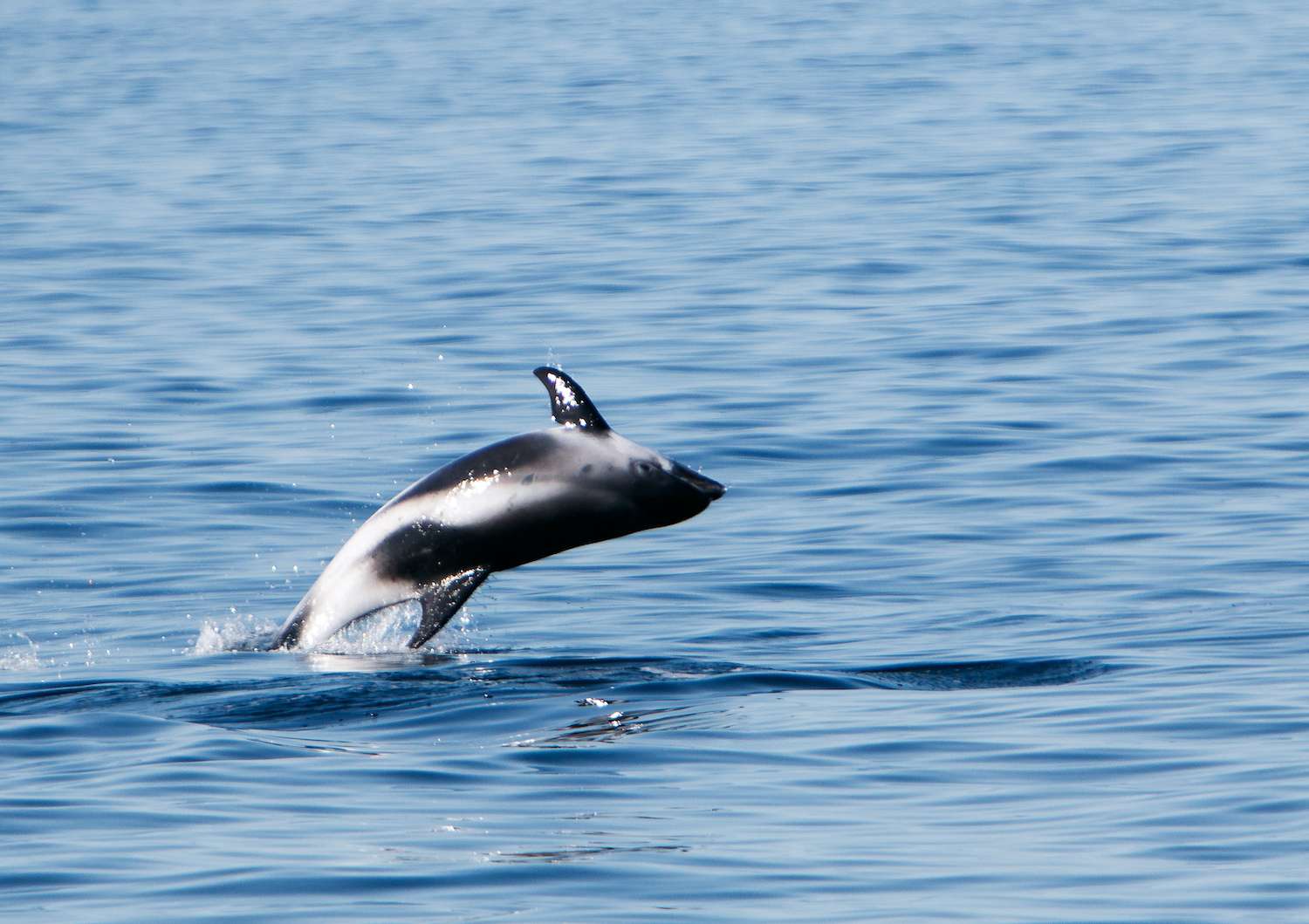 By Sea…
Icelandic waters are rich with marine life, including: basking sharks and grey seals; harbor porpoises and white-beaked dolphins; 20 species of whale and more than three hundred species of fish. Minke and humpback whales are common; and blue whales, orcas, fin whales, pilot whales and sperm whales can occasionally be spotted during certain times of the year. Our itinerary includes three private boat excursions with a chartered Zodiac. Folklore of Iceland's lakes and waterfalls saturate our outings and inspire wonder.
Vigur Island is a small outpost, home to thousands of seabirds including Atlantic puffins, Arctic terns, black guillemot and eider ducks—the source of precious down from which the island's sole resident family makes its living. We'll also explore part of the vast Hornstrandir Nature Reserve that can only be reached by boat. This 220-square-mile landscape of tundra, sea cliffs, flowering fields and ice has been protected since 1974. Across the bay of Isafjardardjup, we approach the sheer cliffs on Bjarnarnupur before passing a striking rock arch that harbors cormorants and other seabirds. More than 115 species of migratory birds have been seen at another destination we visit—Lake Myvatn—including 13 species of nesting ducks. Myvatn's marsh provides critical habitat and is considered to be one of the premier birdwatching areas in the world.
By Air…
When you travel with us, the carbon emissions from your trip are 100% offset—including your round-trip flights from home. Natural Habitat Adventures has been the world's first carbon-neutral travel company since 2007. Upon arrival at Keflavik International Airport, you are transferred to our hotel in Reykjavik where you'll join our Expedition Leader for a welcome dinner with an orientation to all the adventures that lie ahead. In Akureyri, you'll connect with our late-afternoon chartered flight to Isafjordur, with unfurling views of Iceland's topography en route.
Iceland is a migratory paradise with birds flying from Europe, Africa and South America, and often building nests along Iceland's rocky sea to lay their eggs. Látrabjarg in the Westfjords is home to the largest bird cliff in the world, with nearly half the world's population of razorbill. A total of 75 bird species regularly nest in Iceland, although about 330 species have been recorded. Though ravens play a significant role in Icelandic folklore, and tourists flock to high sea cliffs to observe Iceland's puffins and razorbills, the national animal of Iceland is the gyrfalcon. The largest falcon species, the gyrfalcon has long been associated with royalty and is on the crest of the Icelandic Republic's coat of arms.