When one daydreams about Iceland, the images that likely spring to mind are volcanic landscapes and vast glaciers—after all, this is the Land of Fire and Ice. And yet, despite the harsh Arctic temperatures, wildlife enthusiasts find a plethora of wondrous Iceland animals rarely seen by the average tourist. 
Here at the edge of the Arctic Circle, you'll come face to face with whales, seals and Atlantic puffins as you scout out the coastline on private boat excursions to the far-flung Westfjords. You'll have the chance to travel the country's raw, rugged terrain on horseback. You'll glimpse Icelandic cattle, Arctic foxes, Iceland reindeer and more. As you explore this Arctic island, where the North American and Eurasian plates collide, learn how the animals native to Iceland have managed to thrive despite the unforgiving landscape, from the glaciers and geysers to basalt pillars and black-sand beaches. Here's a look at what Iceland animals you'll see and where to find them. 
The Wildlife You'll (Hopefully) Meet in Iceland
Arctic Fox
We would argue that there is no one on Earth who can resist the fluffy cuteness of a white Arctic fox. These adorable animals native to Iceland survived the last ice age and their wise, steely gaze speaks to a fierce loyalty to the land they call home. Also known as the white, polar or snow fox, their coats are white in winter and brown in summer. 
Where You Might See Foxes
The Arctic tundra is their happy place, so if you're traveling beyond Iceland, you may be fortunate enough to glimpse the Arctic fox in Greenland, Northern Norway or Lapland, as well. In Iceland, the best places to look are where there is abundant birdlife, specifically the Hornstrandir Nature Reserve in the Westfjords. Do a deep dive on the creature at the Arctic Fox Centre in Súðavík.
Iceland Reindeer
You came to the Arctic, so you're likely hoping to see reindeer, right? While they're not endemic to Iceland, you will find these wild animals roaming free about the Icelandic countryside. Back in the 18th century, reindeer were brought to Iceland from Norway for herding that never really materialized—hence the free-range lifestyle of today's resident reindeer. 
Where You Could Spot Wild Reindeer
When it comes to Iceland reindeer, you'll need to target your search on East Island. During the summer, the herds tend to gather around Mount Snæfell, Vesturöræfi and Brúaröræfi.
Whales, Dolphins & Porpoises
Iceland whale watching should undoubtedly be part of your itinerary—the sheer variety of whale species in the waters surrounding the island will all but guarantee a glimpse of these cold-water cetaceans. (While you're out on the water, keep an eye out for white-beaked dolphin pods and porpoises, the smallest cetaceans in Iceland.) 
Where to Search for Marine Life
Departing from Reykjavik or Husavik on a whale-watching tour in the summer, you'll likely be treated to an up-close experience with a minke, humpback, bowhead, sperm, beluga or blue whale. As for orcas in Iceland, head to the Snæfellsnes peninsula in West Island in the late winter. You may even spot the gentle giants from shore as they gather here to feast on herring. 
Seals
The predominant species of seals you'll see in Iceland are the grey and harbor seals. In fact, in Reykjavik, you may even see them gathering on the harbor front when you're out for a walk. 
Where You Can Spot Seals
Farther out, you can see seals in South Iceland in the Jökulsárlón glacier lagoon—which should already be on your Iceland bucket list. It's one of the top sights in the country and where you'll witness huge chunks of ice calving off the Vatnajokull glacier, with a thundering splash into the lagoon. 
Iceland Birds
Birders will check off numerous species from their life list when visiting Iceland—the birdlife is incredibly abundant up here in the Arctic. Among the most common are gannets, guillemots, cormorants, razorbills, gulls and kittiwakes. If it's endemic bird species you seek, you'll find plenty of Atlantic puffins, gyrfalcons, oystercatchers and golden plovers.
The Best Places for Birding in Iceland
For Arctic puffins, visit Iceland in the spring or summer, when approximately 8 to 10 million of these birds nest here among the rocks and on cliffsides. In particular, take a puffin tour from Reykjavik harbor, in the Westman Islands and to the Latrabjarg bird cliffs in the Westfjords. 
Oystercatchers are found on the coast and in meadows, noticeable by their striking black and white color and long, needly beak. You'll see them in summer and winter, although a large number migrate south in the fall. 
Golden plovers generally symbolize the coming of spring, so look for them when the temperatures start to rise in mid- to late-March. They tend to migrate south for fall and winter. 
The national bird of Iceland, the mighty gyrfalcon (with a wingspan of up to 4 feet), is recognizable by its white and gray features. Look for it in the coastal ad tundra regions, as well as the Lake Myvatn area of North Iceland. 
Other Animals You Might Meet in Iceland
Icelandic Horse
Remember how we mentioned sightseeing on horseback in the Icelandic countryside? Be sure to include it in your visit. These equines descend from Norse horses and are know for their sturdy, short stature—typically no taller than 4.9 feet tall. (Just don't call them ponies—they're quite sensitive about that!) The Icelandic horse boasts a fifth gait, called the tölt, which is a smooth, fast gait perfect for those who prefer a bounce-free ride. 
Icelandic horses are fiercely patriotic—if one leaves the island, it may never return, in order to protect the breed's purity. Plus, it's illegal to import horses to Iceland. So, if you meet an Icelandic horse while you're there, you can be assured of its island lineage. 
Where to See Horses in Iceland
Head to Skagafjörðurin in North Iceland to learn about Icelandic horsemanship and to meet the local equines. Consider a horseback riding tour to the to Írárfoss waterfall in South Iceland, or in the Mosfellsdalur Valley outside Reykjavík.
Icelandic Sheep & Sheepdogs
If you pick up a traditional Iceland sweater while you're visiting, it's likely woven from the lopi of an Iceland sheep, a warm, light and waterproof wool perfect for the local climate. It's typically natural black, white, brown or gray-colored. Icelandic sheep were first brought over from Norway centuries ago, and are still a vital source of food and warmth. Where there are sheep farms, there are Icelandic sheepdogs, also brought to the country via Norsemen from Scandinavia. They have sharp hearing and incredible agility, making them the perfect herding dog—and they're unspeakably cute, similar to a chow or husky in build and fluffy factor.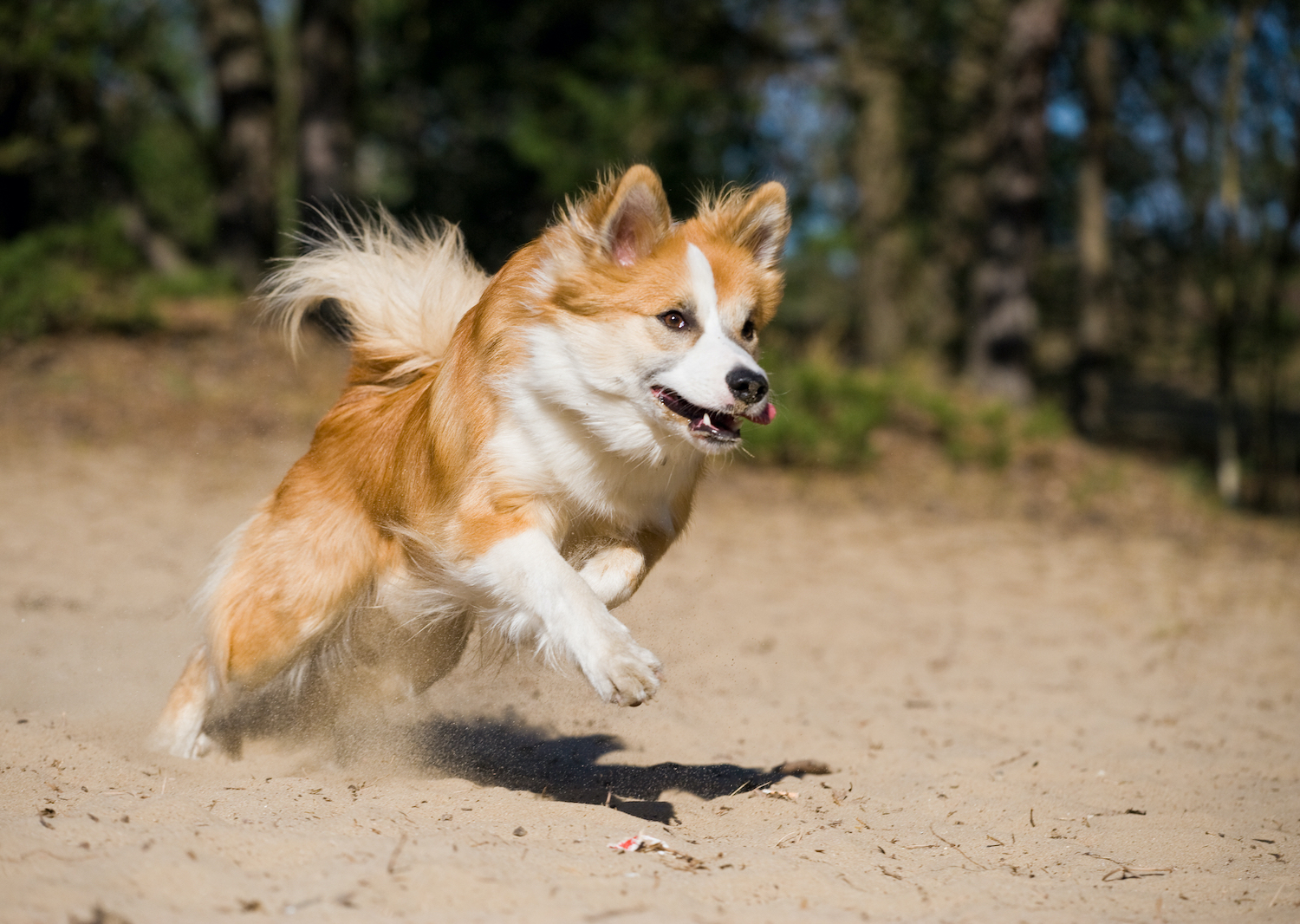 Where to See Icelandic Dogs Herding Sheep
During the summer, it's easy to spot Icelandic sheep outside Reykjavik—they're out roaming the countryside and, sometimes, seen alongside or even crossing the roads. Pay attention if you're the one behind the wheel. Want to see baby sheep? Visit in May or June. 
Now with your newfound, encyclopedic knowledge of Iceland animals, you're ready to go. Ride horseback across ancient lava fields, your hair blowing in the crisp Arctic wind. Have a staring contest with a sly Arctic fox. Giggle at colorful puffins or marvel at a swooping gyrfalcon. Belying its reputation as the Land of Fire and Ice, Iceland comes alive through its wildlife, both on land and at sea.