"As much as the trip was about swimming with whale sharks, the experience that will have the most lasting effect on me was snorkeling the Mesoamerican Reef.
After swimming with whale sharks for two days, we headed back to Puerto Morelos. We spent an afternoon snorkeling along the second largest barrier reef system in the world.
While we were snorkeling with whale sharks, it was just us, the sharks and endless stretches of empty water. When we started snorkeling the Mesoamerican Reef, the water came alive. Coral fans and corals of every shape and size dominated the entire area. Fishes large and small, of various shapes and colors, swam with us and displayed an amazing grace as they maneuvered in the water. This was my first time snorkeling through a coral reef system. My head was on a swivel as I tried to take in the entire scene.
This will not be my last snorkeling adventure. My eyes have been opened to an entirely different world under the water and a completely different type of wildlife traveling adventure."
Richard Nickel | Swimming with Mexico's Whale Sharks | July 2017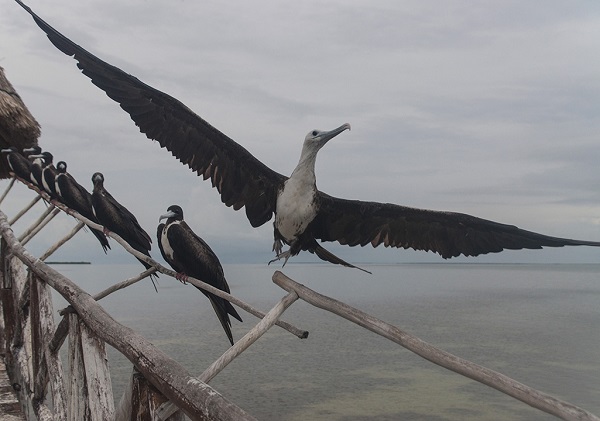 All photos © Richard Nickel.