When naturalist and conservationist John Muir first happened upon California's Yosemite Valley in 1868, it was love at first sight. Not only was he taken by its sheer granite rocks, gushing waterfalls, and stunning natural beauty, but he also saw the importance of preserving it for future generations. The state's government felt the same way. In 1864, they created a bill that would protect the Yosemite Valley and nearby Mariposa Grove "for the benefit of mankind," establishing what would become California's very first state park. 
While this was a decisive move forward, it also meant that when the federal government established Yosemite National Park 26 years later, they did so without including the lands that had already been set aside. Within the Yosemite Valley specifically were what were to become some of the park's most iconic features, including the Half Dome, El Capitan and Yosemite Falls, which cascade down from a staggering 2,425 feet high. 
In fact, it wasn't until President Theodore Roosevelt went camping alongside Muir in 1903, sleeping beneath the towering sequoias of Mariposa Grove, that the national park as we now know it came to be. Roosevelt compared the grove to a "great solemn cathedral, far vaster and more beautiful than any built by the hands of man," and three years later, signed a federal law that made Yosemite Valley and Mariposa Grove part of the overall park. This in turn paved the way for a new era of land conservation states-wide. 
Today, millions of people flock annually to the Yosemite Valley, undoubtedly the park's busiest region. They hike among its many waterfalls, take in spectacular views from Glacier Point overlook, and dine on hand-tossed pizza in the valley's Curry Village. But this mile-wide and seven-mile-long stretch is only a tiny percent of the overall park area. Yosemite is 1,187-square miles of high country peaks and expansive meadows: a block of Sierra Nevada habitat comparable in size to the state of Rhode Island and one that's brimming with diverse flora and fauna, including ancient sequoia trees and curious black bears, not to mention plenty of other areas worth visiting.

Nat Hab's Insider's Journey into Yosemite actually takes participants into each of the park's lesser-known areas, beginning with Wawona and later Tuolumne Meadows, and even includes lodging at the Yosemite Valley's historic Ahwahnee Hotel. Not only are these regions great places to view nature, but they offer plenty of outdoor activities—including backcountry hiking, snowshoeing, cross-country skiing and wildlife viewing—to boot!
Here are some of our favorite spots beyond the Yosemite Valley. 
Mariposa Grove of Giant Sequoias
Along with Yosemite Valley, Mariposa Grove was a part of California's original state park and is located near the park's south entrance, approximately 34 miles south of Yosemite Valley. This remarkable section is home to hundreds of ancient sequoia trees, which are some of the largest living things on Earth. While smaller pockets of sequoias exist elsewhere in the park, this is by far Yosemite's largest grove. It's also where you'll find some of the park's most notable towering behemoths. 
There's the aptly named Fallen Monarch, a horizontal sequoia that was hollowed out by fire before it fell more than 300 years ago; and the enormous Grizzly Giant, estimated to be about 2,995 years old. It's said that the cluster of trees known as the Bachelor and Three Graces, named for their distance to one another, is so intertwined in its roots that if one of the four trees fell, the other three would likely also tumble. 
The grove is split between an easier-to-access lower grove and an upper grove, where you'll find such memorable giants as The Faithful Couple, which appears to be one tree at its base but is actually two; and the Clothespin Tree, sporting a naturally hollowed tunnel through its trunk caused by multiple fires over the years.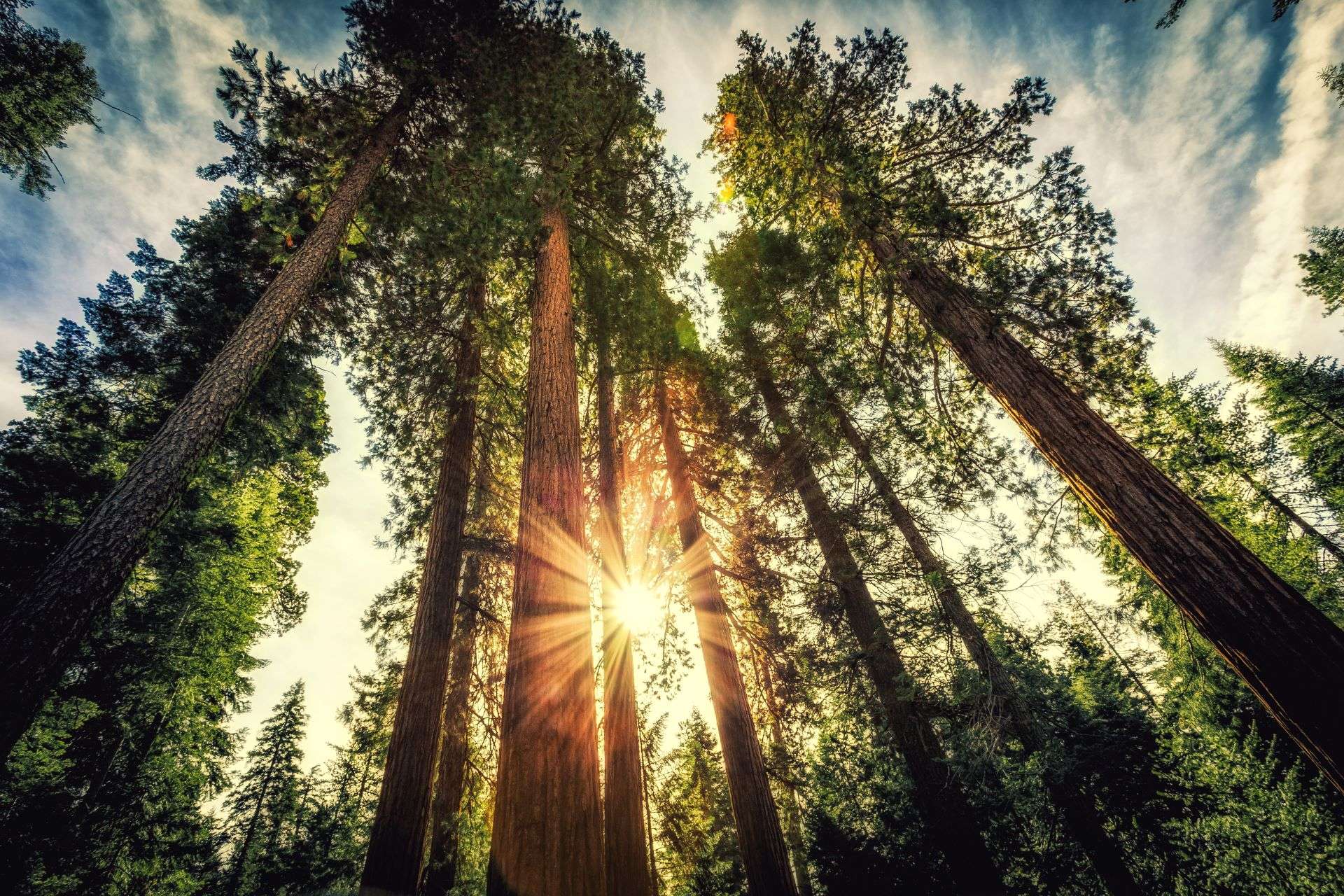 Hetch Hetchy
Tucked away in the park's northwest corner, the quieter Hetch Hetchy is a valley, reservoir and water system all combined into one. Congress gave the go-ahead to flood the Hetch Hetchy Valley in the early 20th century, a move that would ultimately provide water to approximately 2.5 million residents in the greater San Francisco Bay Area, but also hide what many described as a "mirror image" of Yosemite Valley beneath a man-made sea—one drained by the Tuolumne River.
Situated 3,900 feet in elevation, Hetch Hetchy still features plenty of rising peaks and hidden canyons, as well as a bevy of seasonal waterfalls and alpine wildflowers, including yellow buttercups, purple lupine and monkey flowers in bursts of bright colors. It also hosts one of the park's longest hiking seasons. 
Tuolumne Meadows
A large and sprawling high-elevation meadow surrounded by glacially carved domes and granite mountains, Tuolumne Meadows provides spectacular scenery with much fewer crowds than the Yosemite Valley. The wild and scenic Tuolumne River winds its way through the meadow, which sits at a height of 8,600 feet, while the seasonal 39-mile Tioga Road runs between Tuolumne Meadows and Crane Flat. Along the way, this scenic route meanders through forest and beside alpine lakes, traverses the 9,943-foot-high Tioga Passcand showcases a series of spectacular vistas—including Olmsted Point, which offers incredible views of the park's Tenaya Lake and Half Dome.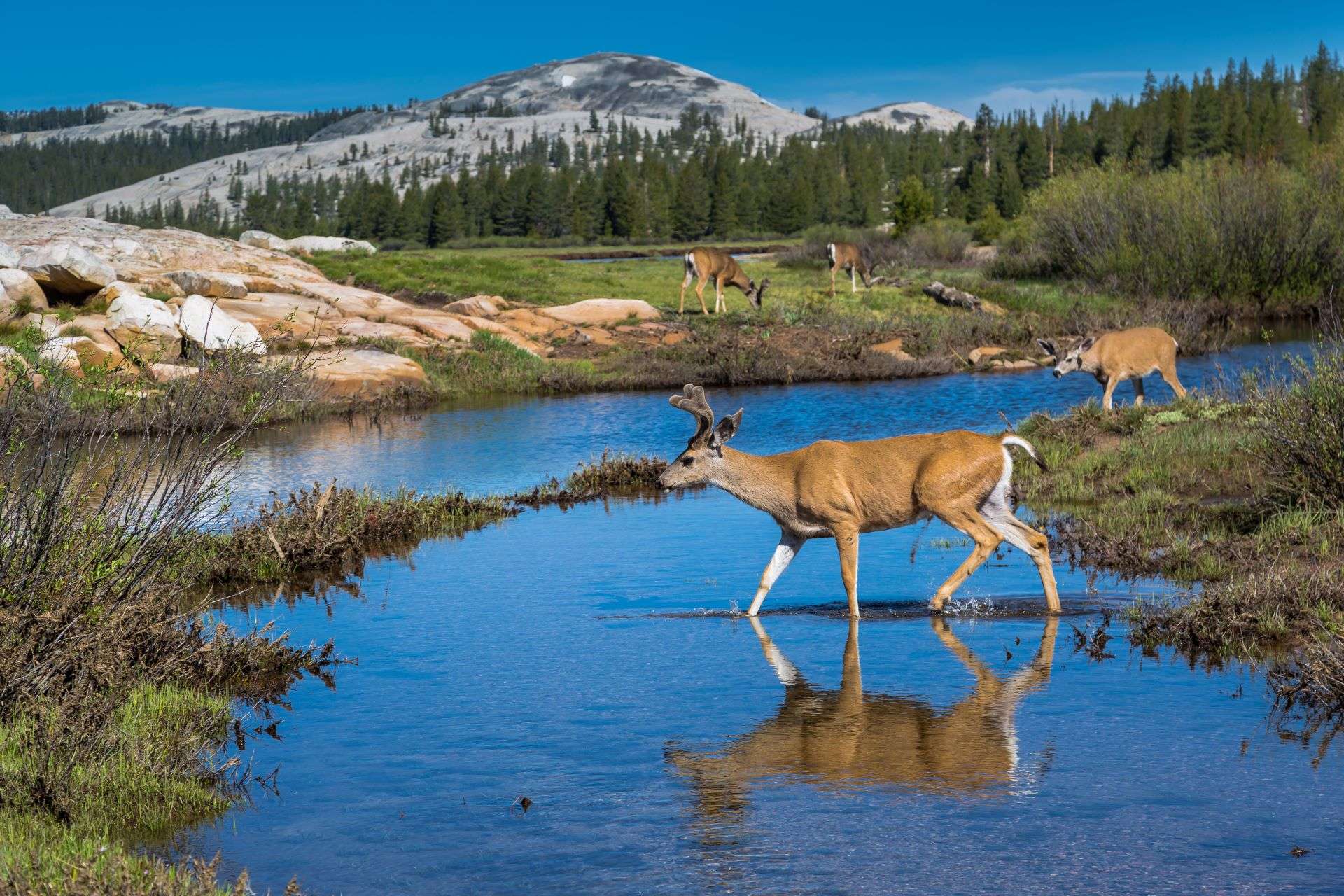 Wawona
Wawona was another late addition to Yosemite National Park, not falling under federal protection until 1932. This mid-alpine basin boasts an expansive meadow as well as Wawona Dome—a popular climbing spot located just above the picturesque Chilnualna Falls—not to mention a vibrant local community. In fact, Wawona is home to approximately 160 year-round residents, a number that swells during summer months when the park is at its most active. 
The region is known for both its natural and man-made attractions, including hiking trails, horseback and mule riding adventures, and the Pioneer Yosemite History Center, a collection of historic buildings that help tell the stories of the many people who helped make the park what it is today. There's a park visitor center that was once the studio of artist Thomas Hill, who captured the park's majestic landscape beauty in his paintings. Local lodgings include the Victorian-era Wawona Hotel. Opened in 1856, it's one of California's original mountain resort hotels.