Scotland's Wild Highlands & Islands was a different Nat Hab trip for me. Unlike Africa and the Galapagos, where wildlife and un-peopled terrains were our mission, in the Highlands and Hebrides, we were magically and most definitely effectively wrapped within a cocoon of geography, geology, culture, wildlife and history—thanks primarily to our Expedition Leader, Jonathan Willet.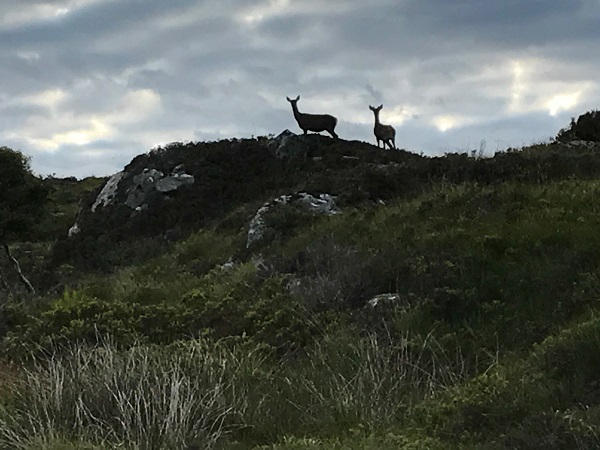 Yes, we saw wildlife, but we also saw crofts. We found bottlenose dolphins in the North Sea—a spectacular sight even for someone from Florida who sees their relatives all the time.
We got to travel around some of the outermost islands of the Hebrides, see salmon farms and mussel farms, and then were rewarded by our very gifted guide, Jonathan, who cooked fresh-off-the-boat scallops right there on the dock—with a toothpick as his only utensil!
And best of all, around every bend in the road was another story—of Scottish clans and mountains and rocks and ridges and yes, the wee folk and mythical creatures, as well. And birds—so many amazing skuas, puffins, hawks, and very large seagulls.
In all of my Nat Hab trips, I have returned home feeling as though I have not only had an adventure but also that I have learned about another part of this magnificent Earth and her creatures. But because I have Scottish ancestors and because we experienced so many different aspects of Scotland, I truly feel as though I found a piece of myself along the way.
— Deb Talbot | Scotland's Wild Highlands & Islands | July 2017
Do You Have a Travel Tale to Tell?
Share your own travel story in words, pictures and/or videos for a chance to have your adventure featured right here on Good Nature, the official travel blog of Nat Hab and World Wildlife Fund.