Somewhere among the frenzy of shopping, baking, parties and talking politics with relatives, the holidays have gone from the most wonderful time of the year to something we try to survive. For anyone who's ever needed to recover from the hectic holiday season, Natural Habitat Adventures, a global leader in responsible ecotourism, offers five wild escapes to recharge in the great outdoors after this feverishly festive time.
Enjoy a winter-white American West with wolf tracking in Yellowstone National Park, witness the migration of millions of monarch butterflies to Mexico's Central Highlands, see the aurora borealis from a remote forest cabin in the Canadian North, and seek out secretive jaguar and puma in Belize and Patagonia. While it may be true there's no place like home for the holidays, there's nothing better than Mother Nature for a restorative retreat from all those good tidings…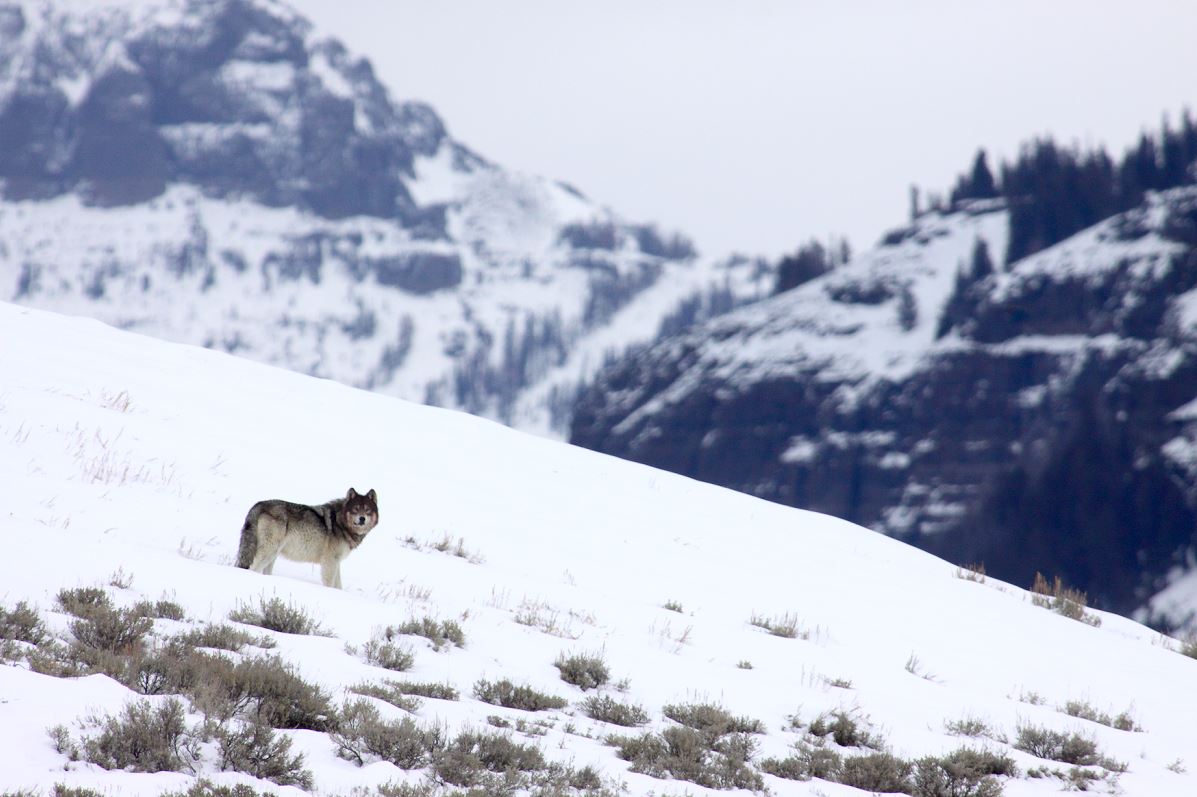 Visit the secret world of Yellowstone's wolves
There's something special about visiting Yellowstone National Park in winter. There are no crowds, animals are easier to spot against the snow and many roads are off-limits to regular vehicles — which is why Nat Hab guests ride in state-of-the-art snowcoaches on much of our Yellowstone: Ultimate Wolf & Wildlife Safari. On this classic 7-day adventure into America's winter wonderland, join naturalist Expedition Leaders in search of wolves in the secluded Lamar Valley. Enjoy elk-viewing via horse-drawn sleigh, witness rare wildlife moments captured in the park by renowned wildlife photographer Dan Hartman during a private visit to his Cooke City gallery, and take a private snowcoach journey to see Old Faithful erupt. Afterward, curl up in front of a roaring fire amid the rustic luxury of Old Faithful Snow Lodge.

Escape into Mexico's kingdom of the monarchs
Even butterflies need to get away seasonally, and Natural Habitat Adventures' 6-day Kingdom of the Monarchs experience follows them on their annual 3,000-mile winter migration to the fir forests of Mexico's Central Highlands. At El Rosario Butterfly Sanctuary, join naturalist Expedition Leaders on a caballero-led horseback ride to the migration site, where millions of brilliant orange monarchs take to the sky with a kiss from the rising sun. Ride horses into Chincua Butterfly Sanctuary to learn about ecotourism's role in protecting the monarchs' habitat, and discover their ancient role in Aztec folklore. Later, relax amid 300 acres of gardens at a luxury resort in the heart of the Sierra Madre Mountains and tuck into home-cooked Mexican fare made from fresh, locally grown ingredients.
Get up close and cozy with the northern lights
If you missed a white Christmas, experience winter weather at its best on Nat Hab's 7-day Northern Lights & Arctic Cultures trip to Churchill, Manitoba. See the spectacular northern lights from the comfort of an innovative glass Aurora Pod®, inside heated Aurora Domes, and from an isolated cabin deep in the boreal forest. Climb aboard a customized snowcoach for a ride along the frozen Churchill River and into the boreal beauty of the North Woods. Snowshoe in the wake of moose and wolf tracks, join a musher on an authentic dog sled ride, and learn about the centuries-old history and traditions of this subarctic region through cultural encounters with First Nations, Metis and Inuit locals. This classic nature exploration has recently added an encounter exclusively for women, which celebrates Arctic life through a female lens via outdoor adventures and Indigenous storytelling.

Track jaguars through the jungles of Belize
There's no better time to become one with nature than after a busy holiday season of socializing with family and friends. On Nat Hab's 9-day Ultimate Belize Nature Safari, embark on a multi-activity adventure of jungle hikes, ocean kayaking and private islands designed to reveal the natural beauty of a Belize most tourists don't get to see on their cruise ship excursions. Snorkel the Belize Barrier Reef Reserve System—a UNESCO World Heritage Site–and uncover ancient Maya ruins on a canoe trip through subterranean caves. Look for signs of the elusive wild cats of Belize in a little-visited conservation reserve. Moonlit snorkeling, swimming with turtles and eagle rays, and staying at an ecolodge surrounded by jaguar habitat is all part of the experience.

Explore Patagonia's peaks and glaciers  
Nothing lends perspective on holiday madness more than a post-season break amid nature — the focus of Nat Hab's 11-day Peaks, Lakes & Glaciers of Patagonia tour. Retreat to the very bottom of South America to explore jagged mountain vistas, glacial lakes and subpolar forests. Hike through Magellanic woodlands to find Mount Fitz Roy's granite spires, visit surging waterfalls along the Cascada del Rio Paine, and step aboard a private boat to see icebergs calve from Perito Moreno Glacier. Birdwatch for eagles, buzzards and the imposing South American condor alongside naturalist Expedition Leaders, and seek out the secretive puma in Chile's Torres del Paine National Park, a UNESCO Biosphere Reserve. Spend four nights at renowned EcoCamp Patagonia, a luxury ecolodge set within the park and known for its solar- and hydro-powered dome suites modeled after traditional Kawesqa native huts.