Like many adventurers, I love to be outdoors in the winter, skiing or snowshoeing or hiking — but I find that it's this time of year that also tempts me to stay indoors curled up with an engrossing book. I chose that option a few days ago when I was in the Black Hills of South Dakota where it was 14 below…no need to flirt with frostbite when a good read was an appealing alternative.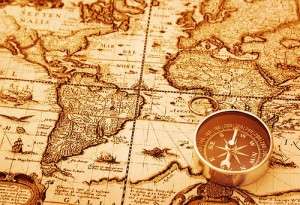 So, how about a page-turner to cozy up with in these dark days of winter, to transport yourself on a vicarious incredible journey? Spirit yourself away and face the untamed West with Lewis and Clark, cross the Pacific in a balsa raft with Thor Heyerdahl, or traverse the Australian Outback by by camel with Robyn Davidson.
For more ideas, check out these canonical lists: Outside magazine's 25 (Essential) Books for the Well-Read Explorer, and National Geographic Adventure's Extreme Classics: The 100 Greatest Adventure Books of All Time.
While we know that many Natural Habitat Expeditions clients could write their own yarns to rival a few of these, these titles will move your spirit as they move you around the globe and through time, tracking the travails of the world's most ardent adventurers.
The lists are wide-ranging, from classics like John Wesley Powell's Exploration of the Colorado River or Apsley Cherry-Garrard's South Pole chronicle, The Worst Journey in the World, to contemporary true-life dramas like Sebastian Junger's The Perfect Storm or Jon Krakauer's Into Thin Air, his gripping first-person narrative of the notorious 1996 Everest expeditions. (I should add that these latter two titles kept me up on all-night readathons when I first devoured them.)
Another nail-biter is Nando Parrado's Miracle in the Andes, his 2006 personal account that revisits the scene of Piers Paul Read's 1973 classic Alive, the story of the Uruguayan rugby team that crashed in the Andes a year earlier. I happened to be reading it on an aging turbo-prop plane flying from Bayan-Ulgii to Ulanbataar, Mongolia — with lots of formidable-looking mountains below — which was probably not the smartest context. I could not put it down, though I heaved a huge sigh of relief when we landed safely, shortly after I turned the final page.
Have you got any favorites to recommend to Natural Habitat Expeditions readers? The lists above are full of classics old and new, but we'd like to hear your suggestions, too, especially for lesser-known stories. As for me, I recently finished The Places in Between, Rory Stewart's account of his winter walk across Afghanistan in the weeks immediately following the fall of the Taliban in the fall of 2001. Like all great tales of adventure, it will quickly take you far from whatever mundane concerns you may be consumed with. And isn't that what real adventure is all about?
Yours in the Spirit,
Wendy