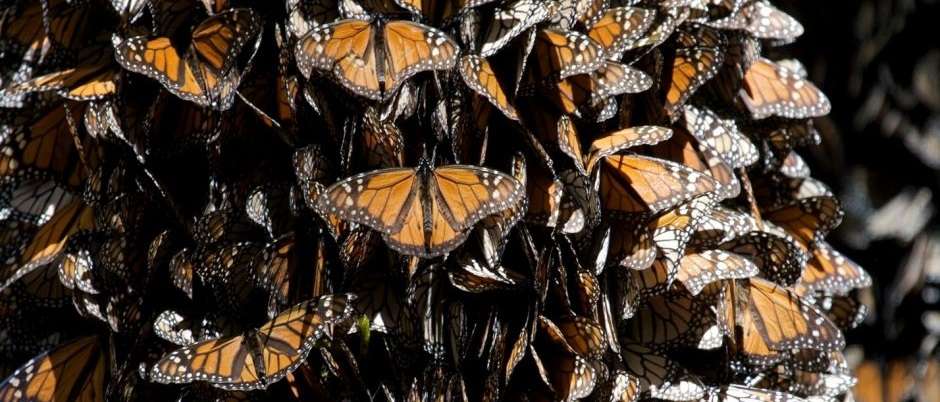 The monarch butterfly migration is quite simply one of the most jaw-dropping spectacles on earth.  While one may initially think that the migration event is one dimensional (after all, it is just one species, right?), it couldn't be further from the truth.  Not only do the monarchs engage in a variety of behaviors, yielding hundreds if not thousands of show stopping images, the forest that the monarchs inhabit is stunning as well.  Combine the two and you get memories and photographs that last a lifetime.
But what's more is that there is an entire cultural ecosystem around the monarch migration.  From the small mountain town of Angangueo, brimming with traditional Mexican charm, to the friendly locals you'll meet along the way, there is much to discover and appreciate and marvel at during a Monarch Migration Expedition.
World Wildlife Fund, our partner in conservation travel, works to protect vital habitat in Mexico's Monarch Butterfly Biosphere Reserve by countering illegal logging efforts, providing training for sustainable tourism, and supporting projects that provide income for local communities. To highlight their ongoing efforts to save the monarch butterfly, we're partnering with WWF to give away an exclusive, six-day/five-night adventure to the Monarch Butterfly Biosphere Reserve in Mexico! Click here to enter for your chance to win.
In case you need further convincing, keep scrolling to see some of my favorite photos of the monarch migration and take the Monarch Butterfly Migration Quiz to learn more about the wonders you'll encounter in Mexico if you win the trip.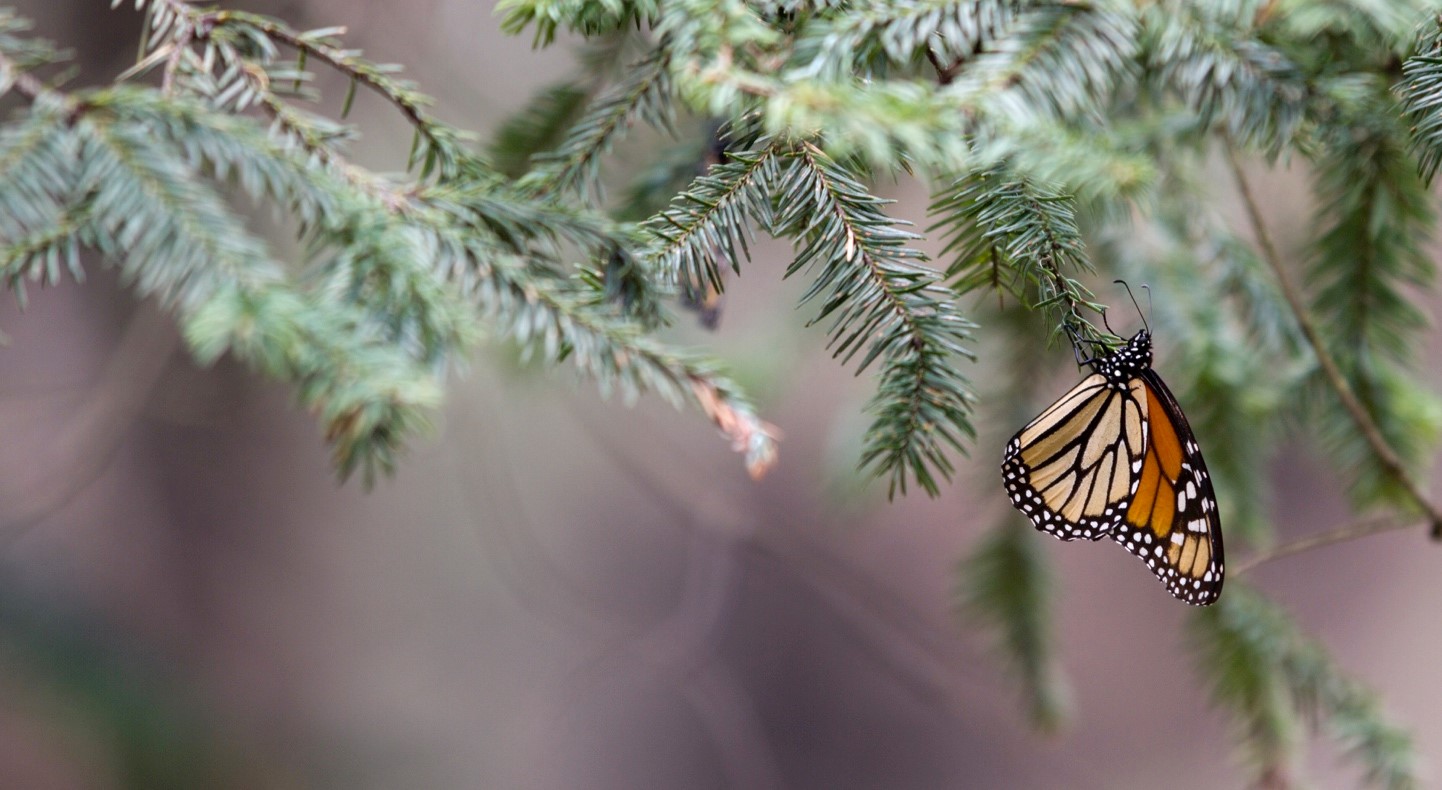 When surrounded by millions of monarchs, it's often easy to forget that these are all individual organisms that all have their small place in the world.  They are not a colony in the traditional sense, often used to refer to social organisms like ants, bees, and termites.  Each one has made this two to three thousand mile journey on its own, using its own wits, having never been there before in its life.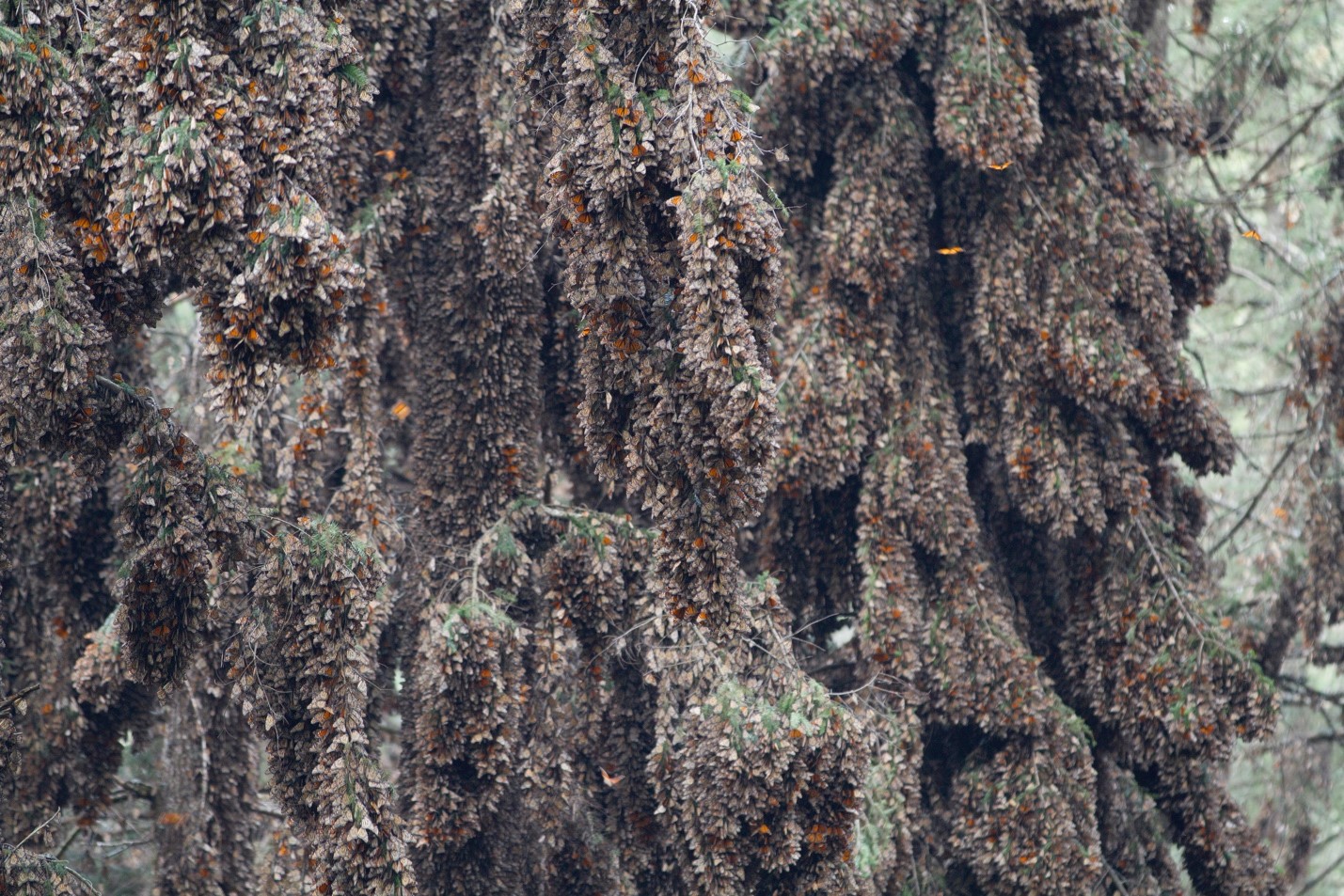 Like many animals, monarchs cluster together for protection.  Protection from winter weather (even though it's Mexico, it's still winter!), and protection from avian and mammalian predators.  Although monarchs are chemically defended due to the plants they eat as caterpillars, they still have several predators that can bypass their toxic defenses.  Strength in numbers…very impressive numbers.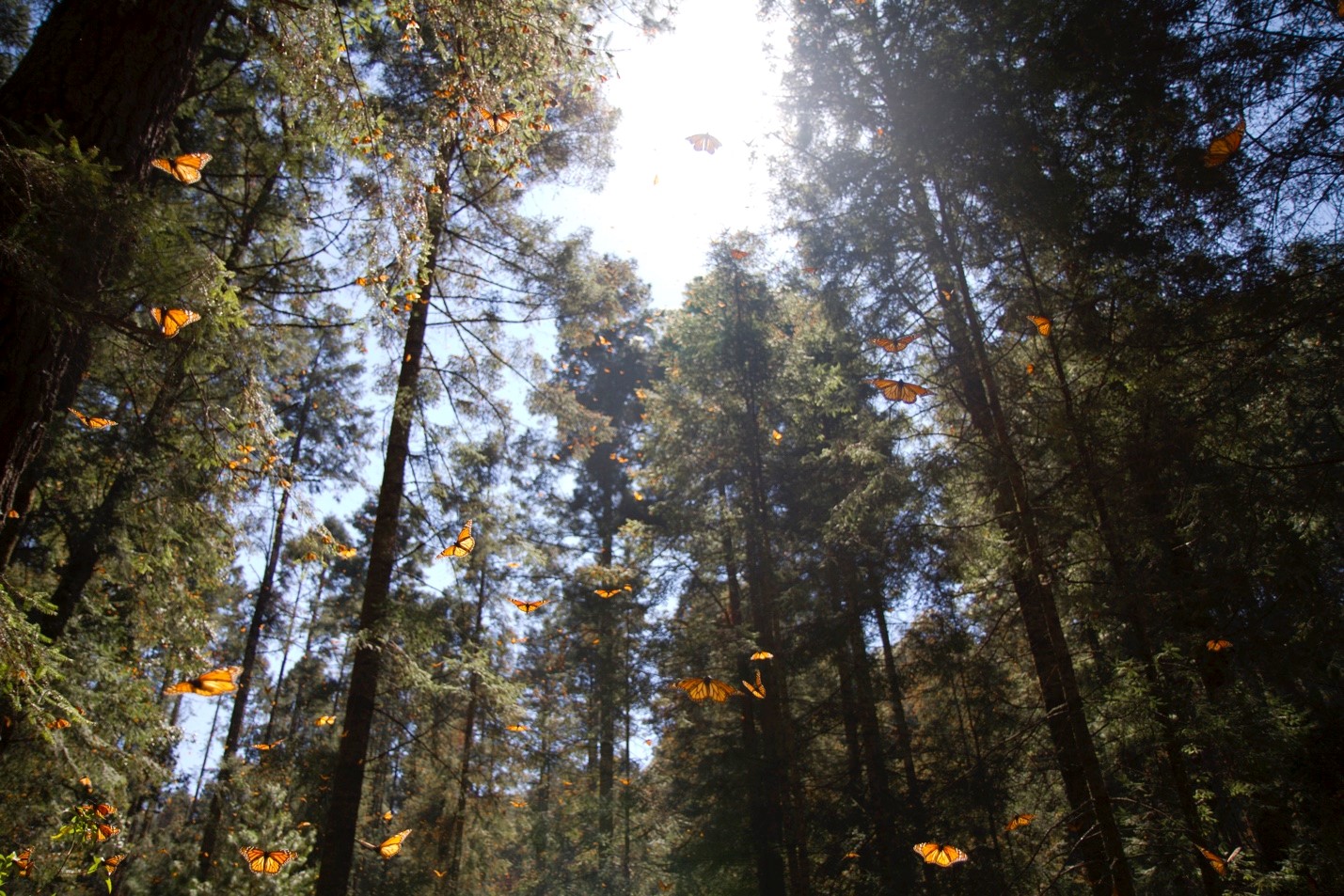 Equally impressive to their massive clustering behavior, is their proclivity to take flight during warmer days.  To witness monarchs flying in great numbers is no doubt one of the most breathtaking sights imaginable.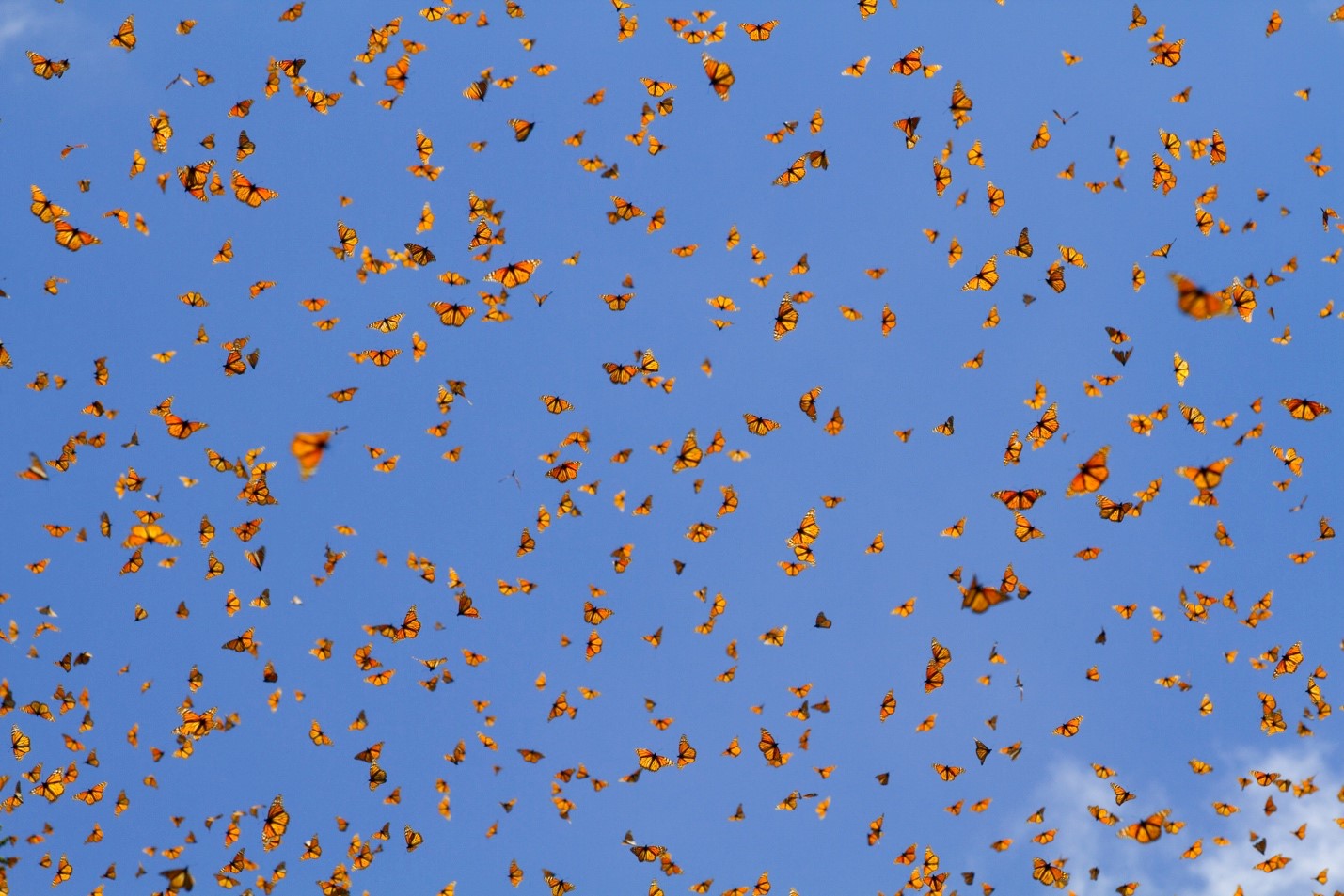 And when things really get going, which albeit is not an every day occurrence, the sky can light up with a stained-glass orange and black and you can feel as though you are in a monarch snow globe.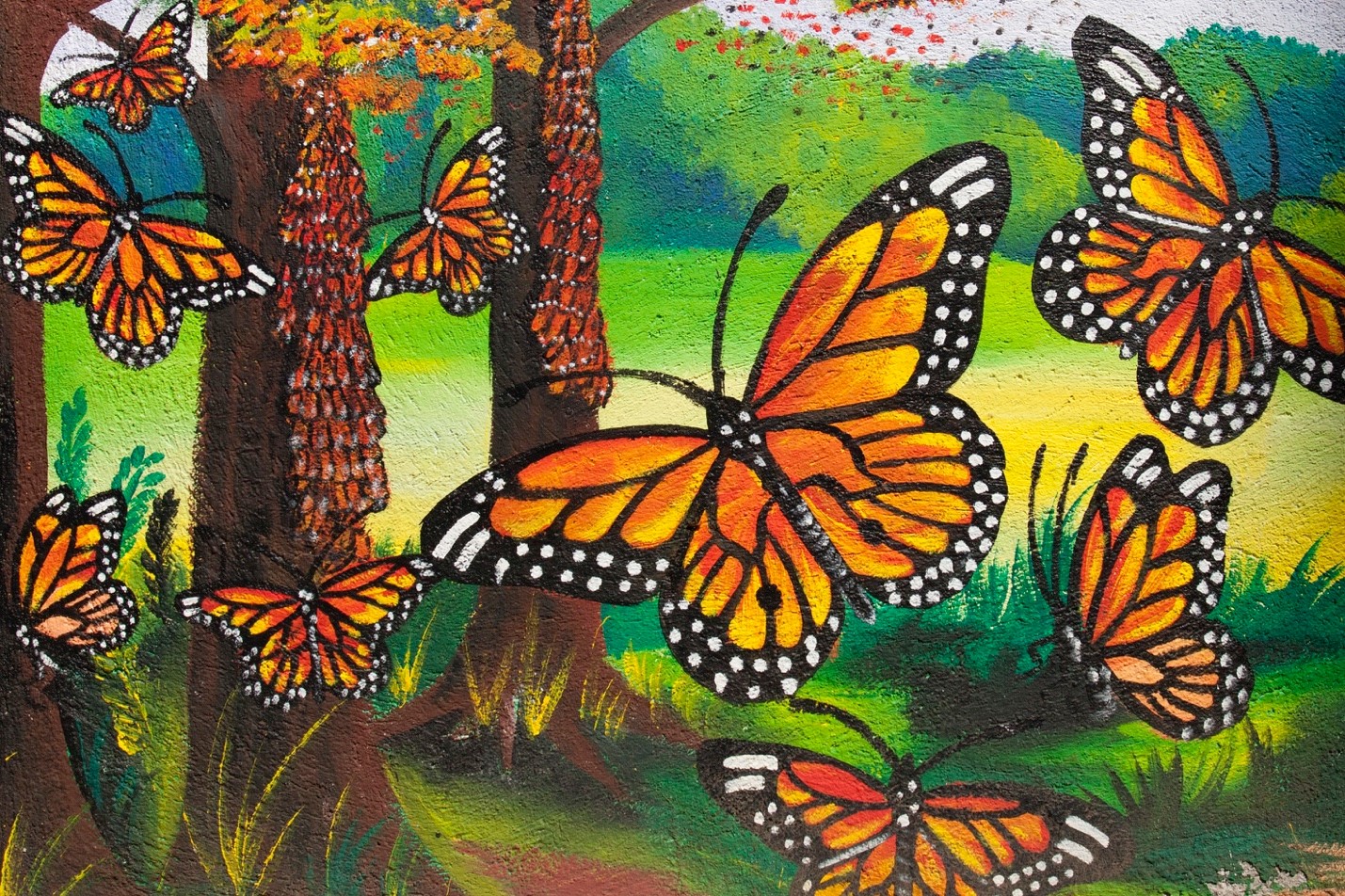 The local passion for the monarch is palpable.  Murals that span entire buildings, depicting the migration in traditionally-vibrant colors of Mexico, can be seen throughout the region.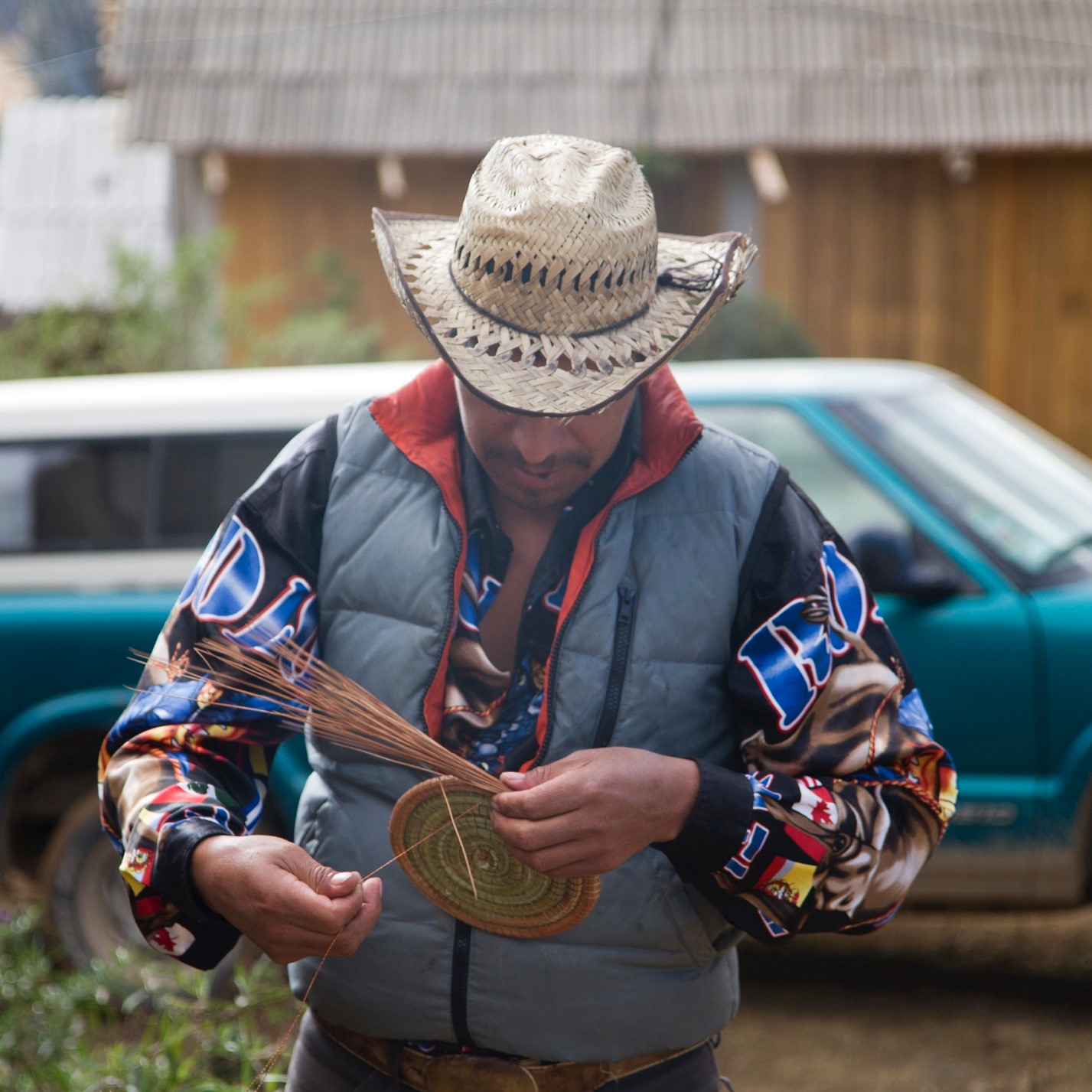 A local Mexican man begins work on a pine needle basket at the entrance of one of the monarch reserves, weaving each needle into a piece of art.  Tourism provides income in many ways for local people, which then become stakeholders and advocates for monarch conservation.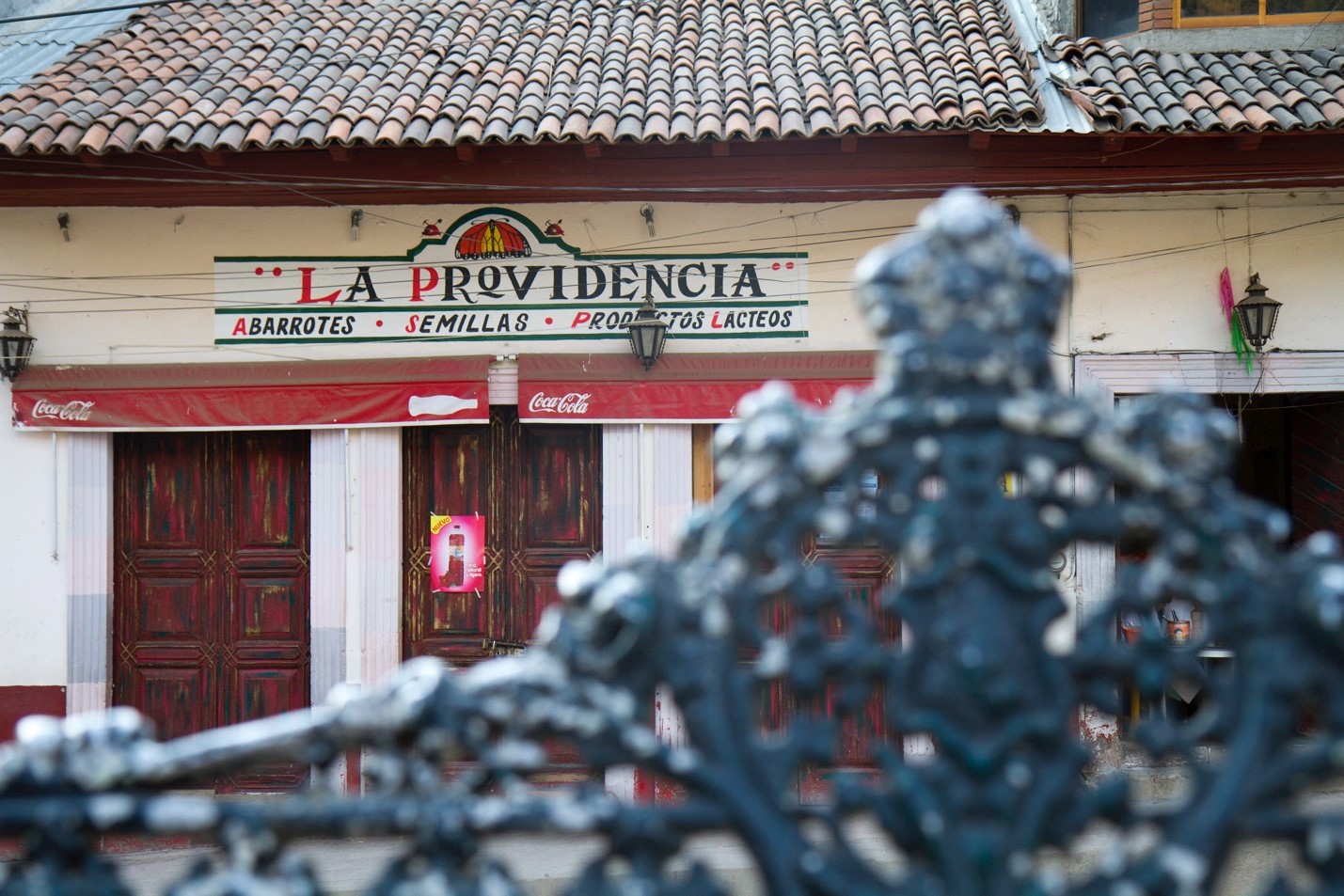 In the charming colonial town of Angangueo, what once was a focus mining and forestry has turned into a fascination with the monarch migration and all that it brings to the town.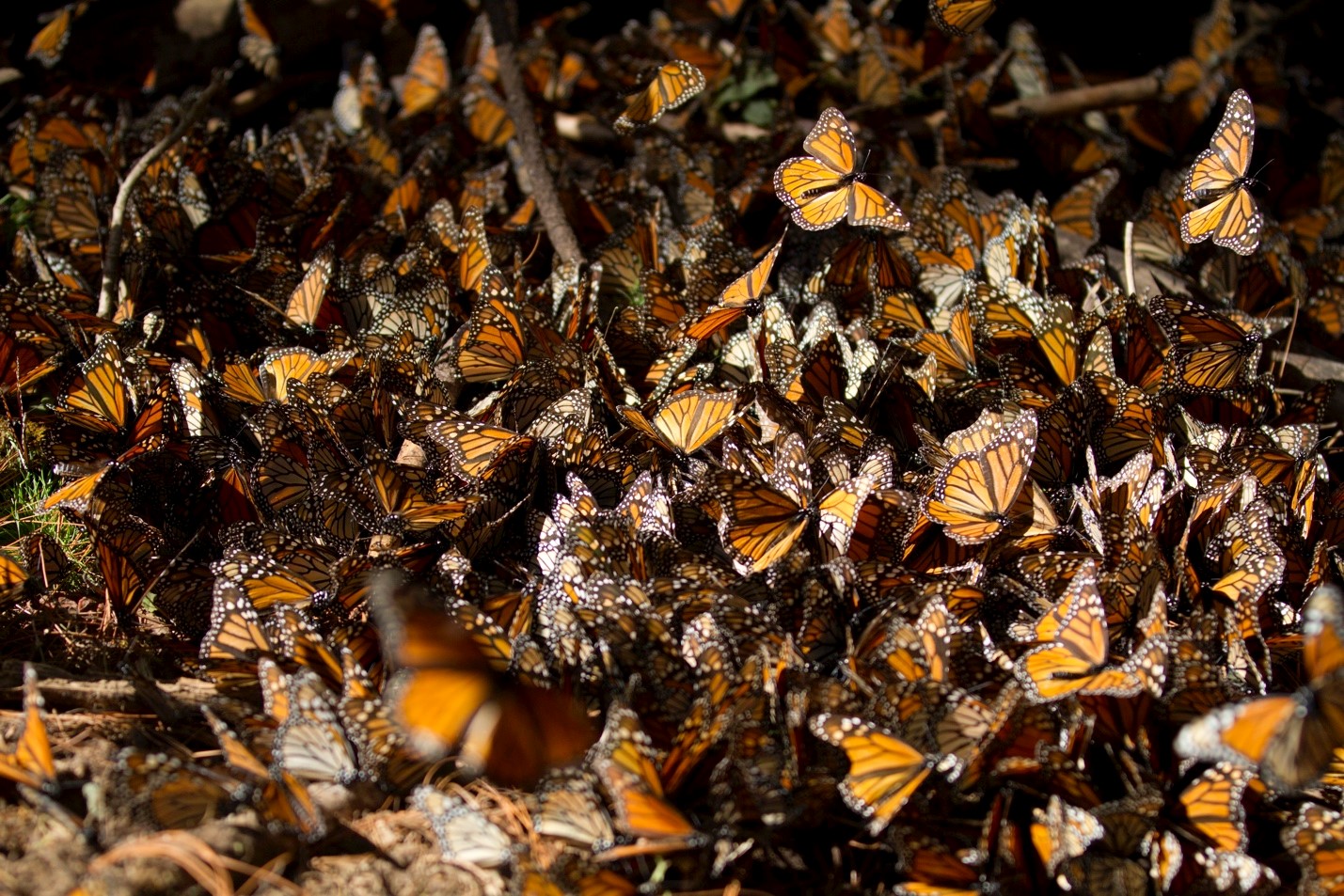 As the season continues, monarchs descend to lower elevations, seeking the moisture of small springs and streambeds.  By the end of March, the butterflies will leave their overwintering home and begin the journey back to the US.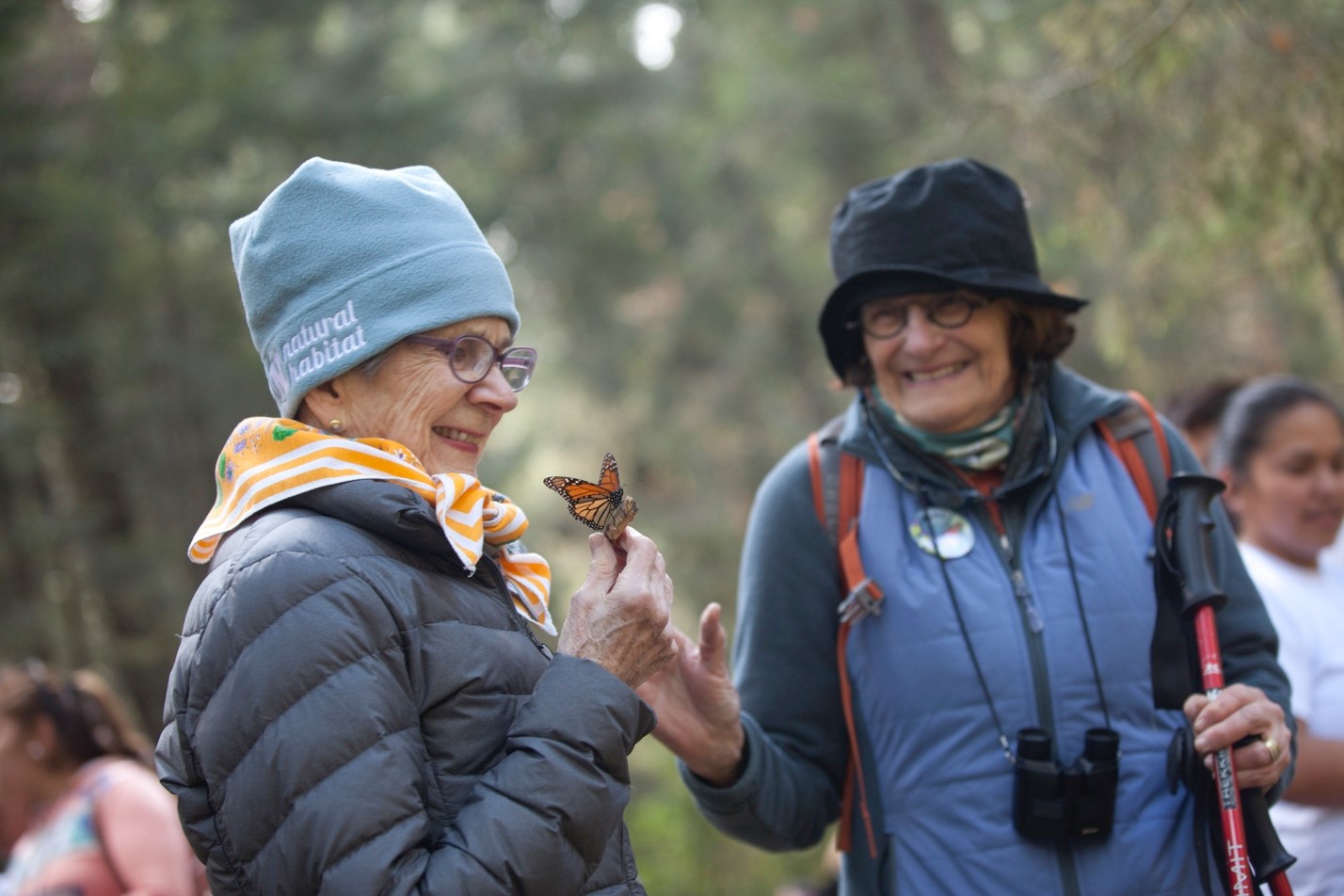 An ecotourist admires a single monarch.  To many, the monarch is highly symbolic.  To some they signify rebirth, what with their metamorphic ability from caterpillar to adult.  To others they symbolize the delicate beauty in life.  Through many years of guiding monarch expeditions, I've found that that each person has their own special significance associated with this most royal creature.
This collection of photos is but the tip of the iceberg to the wonders that await.  Whether this is something that you've been dreaming of for years, or only since reading this article, I highly encourage you to make time to see this yourself.  It sounds cliché, but it truly is a life changing experience.  I guess you could say a journey to the monarchs winter home could cause you to undergo your own metamorphosis.
Want to see the migration this year? Enter WWF's Monarch Butterfly Adventure Giveaway!