These are difficult times. As you have likely started to feel the impacts of the COVID-19 (coronavirus) pandemic in your community, we hope you're taking extra care to stay safe and healthy, for yourself, your loved ones, and those around you. It is a stressful and emotional experience as our daily routines change.
We are all adjusting to this ever-evolving situation. You may be teleworking (like most WWF and Nat Hab employees), caring for kids home from school, practicing social distancing, coping with uncertainty, loneliness, and other disruptions to regular life. I'm certainly grappling with all these changes. I hope it's comforting to know you are not dealing with this alone.
As you settle into a new pattern, we wanted to provide you with some activities and ideas that you may find useful and even fun. We hope you enjoy these opportunities to learn about and explore our world—and continue to make a difference—from home.
Browse free educational resources from WWF's Wild Classroom, including species lessons, toolkits with fun activities and games, and expert webinars to bring conservation and science to life in your home.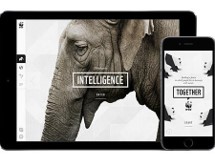 Take a few minutes each day on our free app, WWF Together, to interact and learn about one of the 16 featured species.
All episodes of Netflix's eight-part original documentary series Our Planet—created in collaboration with Silverback Films and WWF—are streaming and ready for binge-watching. For ways to help, the Our Planet website offers a deeper dive into each episode.
Dive into WWF's work by exploring the content-rich issues of World Wildlife magazine.
Browse the latest actions you can take online to protect the planet. Your voice is needed more than ever—even from home—as our work continues through these uncertain times.
As the coronavirus continues to spread, people remain at the core of WWF and Nat Hab. From community members who live in and protect the world's most threatened places and wildlife, to our employees around the globe who carry out our vital work, to you who make our work possible. All of us at WWF and Nat Hab work to help people and nature thrive. And all of us care about you and yours.