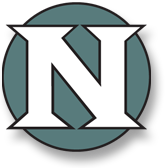 Our logo has changed! You may have noticed that our familiar sea lion has been replaced by a stylized letter "N" set against a sphere that represents our wondrous planet. As our company continues to expand into a family of travel brands, we needed a new design to encompass them all while transcending differences in geographic location and activity style.
When our company was founded by Ben Bressler in 1984, we were mostly offering trips to see harp seal pups in Canada, then moving into the Galapagos where the affable sea lion is always a highlight. Over the years, however, we've grown to the point that we now offer small-group nature journeys to see a multitude of wildlife all over the planet. And our logo has grown with us.
Now, whether you're booking a trip with the original Natural Habitat Adventures, a Natural Habitat Photo Tour, one of our forthcoming Natural Habitat Expeditions (the first one — a Galapagos hiking & kayaking adventure — has just debuted — look for more soon!), an African odyssey with Natural Habitat Safaris or a stay at Leleshwa, our very own safari camp, the classic "N" is your guarantee of the same commitment to quality that has always defined every nature travel experience we offer.
Our suite of colors represents the tones found in nature, while our new font style is reminiscent of the glory days of national park travel, evoking the wonder of encountering nature at its most primal in days gone by – an experience our travelers continue to have in some of the world's most extraordinary natural destinations.
So, while we'll miss our old sea lion pal, too, we know that our new letter "N" represents a whole new world of possibilities when it comes to the most extraordinary nature adventures on the planet! We hope you'll join us on one soon.
Yours for exploring the natural world,
Wendy