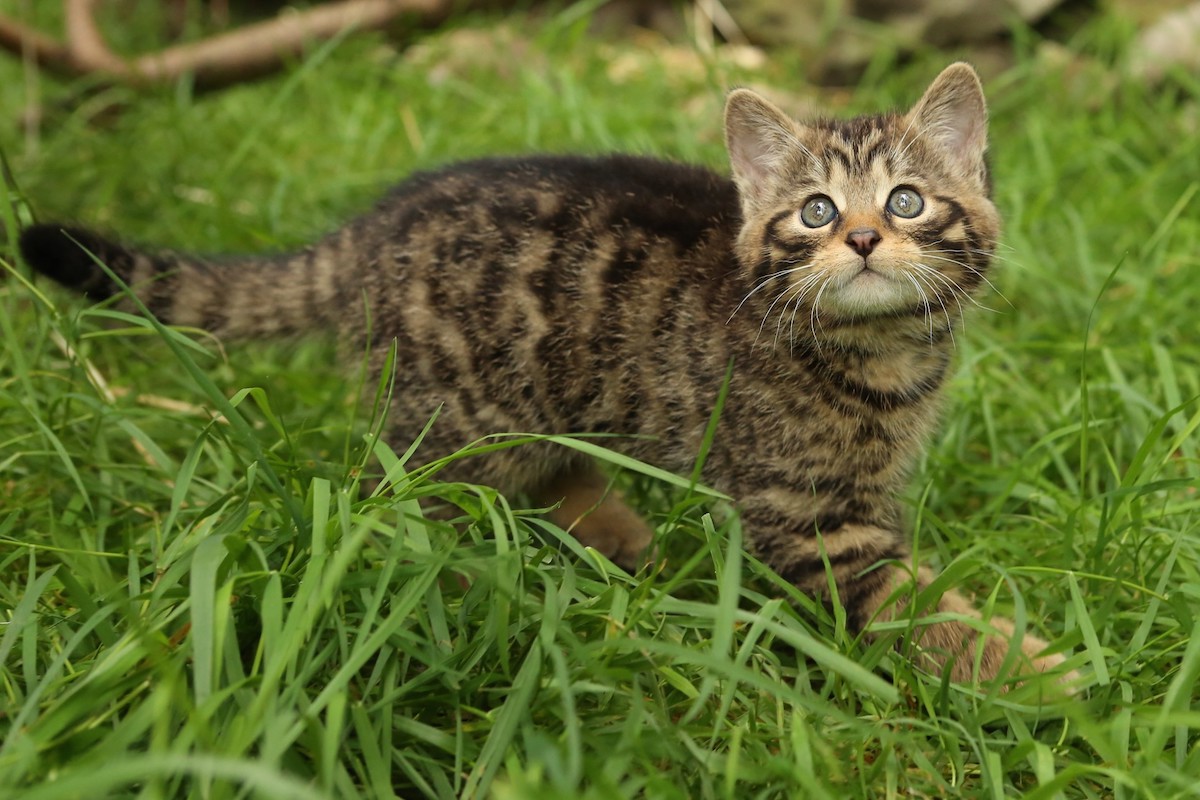 Kittens have arrived at the Aigas Field Center in Scotland! Scottish wildcats Glynis and Affric are now the proud parents of two paw-sitively adorable kittens. Born on May 4, 2019, the two females in the litter are healthy and happy.
In 2018, Nat Hab Philanthropy gave funds to the Aigas Wildcat Conservation Breeding Program to help the highly endangered Scottish wildcat—the United Kingdom's only native feline and rarest mammal. On our trip to Scotland's Wild Highlands and Islands, Nat Hab travelers visit the breeding project, which gives guests a chance to see these muscular tabby cats and learn more about the efforts to save them. Scottish wildcats face many threats, including hybridization with domestic cats and disease. Glynis and Affric's kittens have strong genes, which they will pass on once they begin to breed in the national effort to reintroduce wildcats to Scotland.
The kittens are already thriving and are very playful, chasing, stalking and pouncing on one another. They delight in climbing, chewing and clawing as they explore their new surroundings. The young wildcats have also begun to show their fierce spirit, hissing at humans if they think they've come too close.
We can't wait to watch these fur-midable little ones grow! Enjoy these purr-fect pictures that are sure to leave you feline good!