International Polar Bear Day comes once a year on February 27 to raise awareness for the "King of the Arctic."   As Arctic sea ice takes longer and longer to form, polar bears–and humans sharing their habitat–face daily threats.
What You Need to Know about Polar Bears and Climate Change
Polar bears depend on sea ice to hunt their primary source of food, seals. However, warmer climates are forcing polar bears to spend more time onshore as the sea ice takes longer to form leading to malnourished and starving bears. Climate change is also increasing the chances of human-polar bear conflict as bears spend more time onshore. Other threats to polar bears include industrial development; as the Arctic warms, previous routes that were off limits for oil and gas development as well as shipping lanes, have become more realistic.
Feeling hopeless about the future of polar bears? Don't! Now's the time to act. Here are seven things you can do today to promote research, reduce greenhouse emissions and mitigate future warming trends.
1.  Go solar  
WWF launched a new initiative —Renewable: It's Doable. This initiative focuses on a tangible step that drastically reduces greenhouse gas emissions. Paired with sharp price decreases and monthly bill savings, solar energy has become realistic for the everyday person. Find a solar company providing a free consultation to get started saving your paycheck and the planet. Learn more.
Earth Hour is a global movement which celebrates community commitments to the planet by switching off lights for one hour. This year's Earth Hour falls on March 29. WWF is taking it a step further by challenging cities to do more by making a year-long commitment to reduce emissions, expand renewable energy or increase the cities energy efficiency. Is your town on the list of participating cities? If not, urge your mayor to get involved in 2014.

According to the U.S. Environmental Protection Agency (EPA) as much as half of your home's energy use comes from your heating and cooling system. When you leave your house for work, turning down your thermostat by 10-15 degrees can help you save 5-15 percent on your energy bill.
Spread the word about the plight of the polar bear by sending a fact-filled e-card. Knowledge is power.
WWF collaborates with Coca-Cola, understanding the need to transform businesses into sustainable organizations capable of changing how water is used and sourced. Coca-Cola has donated $2 million and–together with WWF–has raised an additional $3 million. Donations are being used to survey polar bear populations, purchase field equipment such as polar bear trackers and model future ice conditions and trends.

WWF developed an interactive iPad app that shares unusual polar bear and other animal facts, games, stunning photographs and engaging video. This is the perfect app to share with your kids or grandkids with a natural appetite for wildlife.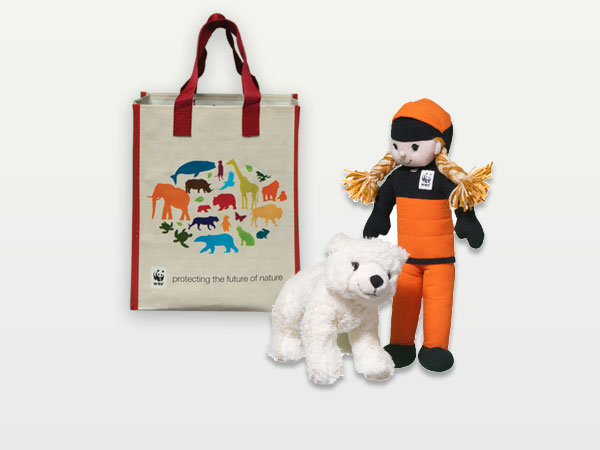 Symbolically adopting a polar researcher, a polar bear or other species supports global conservation efforts. Polar researchers are frontline heroes who represent some of the amazing, dedicated and passionate people who work to safeguard our planet. Symbolic animal and frontline hero adoptions make great gifts and can be a great tool to teach kids or students about the importance of caring for the planet. Learn more.
Are you following the global conversation on polar bears this week? Use #polarbears on Twitter and Facebook to keep up-to-date with the latest stories.